ANIMAL ITEMS:
JEWELRY ITEMS
FOSSIL ITEMS
CLOSEOUT SALES:
ROCK ITEMS
OTHER COOL STUFF FOR SALE
HUMAN INTEREST
FOLLOW us on TWITTER for special DISCOUNTS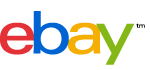 You Are On: Closeouts Page 1
Go to Closeouts Page 2
CLOSEOUTS
Glenn's short attention span has gotten the better of him once again .. he says it's time to clean house, so Where on Earth is on a DIET!!
That means great savings for you, our customers. We keep adding categories to this Close-outs page, so stay tuned!
Contents: Teak carvings; Synthetic cameos, necklaces; Gemstone angels; Buddha gemstone necklaces and pendants; Venus gemstone necklaces; Serenity face pendants; ceramic and stained glass jewelry; Cameos; necklaces; Moose horn jewelry; Brooches
INCREDIBLY LOW PRICES
40% off all Teak animal carvings
AND Bronze Sculptures



Elephant, Deer, and Lion carvings



Iguana and Gecko Lizard carvings
ONE-TIME OFFERING

SYNTHETIC CAMEOS ON REPRODUCTION VICTORIAN BRASS

Pin/pendant backs

Individually priced.

ALREADY MARKED DOWN

#CN-1

Lhasa apso dog

,

lavender/white

,

1-7/8" long x 1-1/2" wide

$16

#CN-2

Peace dove, bird with olive branch above earth

,

Ivory background, black foreground, 2-1/4" long x 1-5/8" wide

$14

#CN-5

Dove with olive branch

,

lime green/ivory

,

1-3/8" long x 1-1/8" wide

$12

#CN-7

Long-haired cat face with flowers

,

Burgundy/white

,

2-3/4" diameter

$18

#CN-8

Dolphin jumping through hoop

,

Lavender/white

,

1-3/4" long x 1-1/2" wide

$14

#CN-11

Peace dove with olive branch

,

Hot pink/white

,

1-3/8" long x 1-1/8" wide

$12

#CN-13

Diana – Huntress with deer

,

Pink/white

,

1-7/8" long x 1-1/2" wide

$14
NECKLACES
ALREADY MARKED DOWN

#CJ-33

Twisted faux pearl and gold non tarnish brass necklace (18"), bracelet (7.5"), and gentle clip earrings (1" diameter hoops)

$40/set

#CJ-34

Hand made gold geometric wire necklace, 28" long

$24
ANGEL
Gemstone- 1-1/2" long
ALREADY MARKED DOWN
$9 ea.
#Y-ANG-551 Pink rose quartz
BUDDHA NECKLACES

Necklace Fetish Gemstone- 7/8" long, (unless marked); drilled through the top and mounted as a pendant on a 32" black nylon cord, knotted on the ends (included, unless marked); stock photos, quantities as shown

$6 ea., unless marked

ALREADY MARKED DOWN

#CJ100-1

Green orange unakite

(3 available)

#CJ100-3

Tigereye

(2 available)



#CJ100

-

7

Blue white sodalite



sold out



#CJ100

-

9

Black hematite

(3 available)

LARGE BUDDHA NECKLACES

Gemstone Buddha carvings, top drilled, silvertone loop, buddha measures 1-1/8" long x 1" wide x 1/4" thick, flat on back.

Simple Black nylon cord, knotted at end, 30" long (can be re-knotted to any length)

Closeout price $9 ea., unless marked

ALREADY MARKED DOWN

#CJ100-54

Pink white rhodonite (1 available)

#CJ100-56

Brown tiger's eye

(1 available)

#CJ100-57

Green aventurine

(1 available)

#CJ100-62

Brown golden tiger's eye

(1 available)

#CJ100-63

Green orange unakite

(1 available)

#CJ100-64

Pink rose quartz crystal

(1 available)

#CJ100-65

Clear opalite glass

(1 available)

#CJ100-67

Pink white rhondonitesold out

LARGE BUDDHA PENDANTS

Gemstone Buddha carvings, top drilled, goldtone loop

Closeout priced, individually priced

ALREADY MARKED DOWN


#CJ110-1

Dark green Jade Buddha pendant, 1" tall x 7/8" wide x 1/4" thick, gold color pendant loop

$14


#CJ110-2

Dark green Jade Buddha pendant, 1" long x 3/4" wide x 1/4" thick

$14


#CJ110-3



Buddha jade pendant (tiny hole drilled front to back),

9/16" long x 3/4" wide x 1/4" thick


$12
VENUS NECKLACES

Goddess Venus Woman of Willendorf

Necklace Fetish Gemstone- 7/8" long, (unless marked); drilled through the top and mounted as a pendant on a 32" black nylon cord, knotted on the ends (included, unless marked); stock photos, quantities as shown

$6 ea., unless marked

ALREADY MARKED DOWN

#CJ200-1

Green orange unakite

(4 available)

#CJ200-2

Red jasper

SOLD OUT

#CG200-3

Tiger's eye

SOLD OUT

#C200-4

Purple amethyst

SOLD OUT



#CJ200

-

5

Spotted Dalmatian jasper

(8 available)


#CJ200

-

6

Gray white Picasso marble

(8 available)


#CJ200-7

Blue gray sodalite



SOLD OUT



#CJ200-8

Pink rose quartz



SOLD OUT



#CJ200

-

9

Black hematite

(1 available)


#CJ200-10

Green aventurine



SOLD OUT
CLOSE OUT, 50% off ALL FOSSIL MAMMOTH IVORY SERENITY FACES on Opals pages 1-2
CLOSE OUT, 50% off all
VINTAGE CAMEO ITEMS, on only C-500 series Cameos page 15
CLOSE OUT, 50% off all
Moose horn slices, pins and pendants
(#W310, 312 and 314 series) link below:
CLOSE OUT, 50% off all Brooches on pages 5-6
Click to go to Page 2