ANIMAL ITEMS:
JEWELRY ITEMS
FOSSIL ITEMS
CLOSEOUT SALES:
ROCK ITEMS
OTHER COOL STUFF FOR SALE
HUMAN INTEREST
FOLLOW us on TWITTER for special DISCOUNTS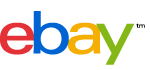 You Are On: Cool Customers Page 1
Click To Go To: Cool Customers Page 2
Fun & weird and sometimes serious, just-about-customers page, insights on what makes us tick, weird photos, changes by the week!
COOL CUSTOMER SMITTY
with his Skull & Crossbones pin (skull has red crystal eyes) purchased recently
1/8/14 Heidi and Glenn
Just thought you'd like to see what I have done with your wonderful Skull and crossbones pin.. Thank you so much. I love it. It actually is a replacement for one that was stolen from me. I'm excited to get it back. I'm a Soldier and war vet, so the whole set up has a number of meanings. Red for the blood we shed. Black for mourning and remembrance. The Skull and Cross Bones is a symbol and reminder of my mortality.
Very thankful,
Smitty
Response: Thanks for your kind words, Smitty, and for your service to our country. We salute you.
Heidi and Glenn
COOL CUSTOMER JONATHAN
A happy customer, wearing the two gator tooth necklaces he purchased from us
Hello, Where on Earth:

Just wanted to show you how good the necklace looks on me :)... I know I will be getting more! Thanks! (this is a 2-5/8" gator tooth on white cow bone & black onyx bead necklace similar to #G159-401 on Gators page 1, link below)
Here is a picture of me and the other necklace I have. I call this necklace my Nubian piece. It's a wonderful exotic-looking necklace on me:)
People here have been asking me all about both my necklaces, they love them! I love to stand out from the crowd. (This is a #G170-100, nine-gold capped gator tooth necklace with cow bone beads, From Gators page 1)

You do, Jonathan. We love knowing we're not just selling "Stuff", but a whole attitude. Thanks for sharing!
Heidi and Glenn, Where on Earth
Bronze artist and friend
Tobi Pledger
sent photos of several of the bronzes she has for sale. For more information & photos, contact us at: whatnext1020@gmail.com to get in touch with her.
Manatee and baby
Information for the manatee sculpture: asking $375 + $10 shipping
One-of-a-kind solid bronze sculpture of a manatee mother and calf signed by the artist. The entire sculpture was created in wax, then cast in bronze using the lost wax method, no mold was made of the original work, it is truly the only one of its kind. This sculpture is approximately 5.5 inches high and weighs 16.5 pounds. The base is 12 x 10 x 1.25-inches. The log is part of the base, both of which are textured to represent the natural underwater environment of the manatee. Mother and calf are solid bronze (not hollow-bodied) and are one piece, they are attached to the base by a threaded bronze post. Warm brown patina, protected by Renaissance Wax. Non-smoking home, all questions are welcome. Shipping by UPS or FedEx.
Nude figure
Information for the nude sculpture:

asking $325 + $10 shipping
Unique standing female nude, cast in solid aluminum, this is literally the only one of its kind. This sculpture was created in wax, then cast by the lost-wax method. As can happen with this process, there are areas where hot gasses created pockets that did not fill with aluminum. These areas were later filled in by welding, but aluminum is a very difficult metal to work with, so the flaws are still visible in the surrounding metal. She's not perfect, but who among us is? The top of the column she leans against also fell victim to the casting process, so a replacement was cast in bronze, complete with a bowl and some bronze mini pine cones. The bronze piece fits nicely into the open space, curving around the hand of the model, but can be removed depending on your preference. Weighs 13 pounds, stands 18 inches high, the base is 5.5 x 10 inches.
Plane
Information for the plane sculpture:

asking $349 + $12 shipping
One-of-a-kind lost-wax bronze sculpture with moving propeller, all parts 1/25th scale, signed by artist. The 1991 Husky A-1 airplane was created from wax and wood, then submerged in plaster and burned in a kiln. The space remaining in the plaster after the plane was burned away was filled with molten bronze to create an original, truly unique sculpture. The propeller was cast separately, to allow independent motion. Tailwheel and landing gear are part of the frame and do not move. The wingspan is 17-inches, height 3.25-inches, length 11-inches, weight approximately 5.5 pounds. Warm brown patina protected by Renaissance Wax. The plane sits on a beautiful dark green serpentine marble block, 9.5 x. 6.5 x 1.5 thick, approximately 9.5 pounds. Non-smoking home, all questions welcomed, shipping by UPS or FedEx.
TAIWAN, SHELLS AND SHARK JAWS
This puts a face on someone we know through many emails. Hung is 71 years old now, and has spent his career selling seashells, books on seashells, and shark jaws in Taiwan. He is our friend.
JOHN, a young collector in SOUTH AFRICA,
sent photos of his Fossil and Mineral collection
We're going to our game farm, which is on the border of the Kruger National Park, soon. I think it measures about one square kilometer. It is all mopane veld (shrubs & trees in this area). We go about twice a year. There is the whole big five (lion, leopard, rhino, elephant and buffalo). We don't do very much hunting there, but I did shoot an impala last time we went. The hyena skull (below) was found there.
There are many other animals. There are many snakes like the mamba, Mozambique spitting cobra and puff adder which are some of Africa's most dangerous snakes. I am used to snakes and have a pet ball python (Python regius), but pythons are not venomous and never go near them. The snakes we have to be careful of are the Boomslang, bird snake, etc.
Here is a photo from last year of a lion eating a buffalo, there were so many vultures that they would cover the buffalo completely, they were even climbing over
each other! There are amazing birds there and the nature there is wonderful.

Here (clockwise) is my Megalodon shark tooth, Modern Tiger shark tooth, below that is Fossil Mackerel Shark (Lamna Obliqua); Fossil great white shark tooth, tiny Coral Catshark jaw (Atelomycterus marmoratus) from you, extinct mako (Isurus hastalis)
Nile crocodile skull and taxidermy head
Fossils include: Lobster ( Australia), Fish (Wyoming USA), Trilobite & Ammonite (Morocco); minerals: Green Malachite (Africa); Amethyst stalactite (Brazil); Desert Rose, etc.
GREAT WHITE SHARK TOOTH
SAILBOAT PENDANTS
Each Sailboat is hand carved to fit the selected Great White Shark Tooth. With our Cad Cam we can now scan a picture of a yacht/sailboat and have a acrylic pattern made which can then be invested and cast in any type of gold or silver alloy.
John Haupt
714 420 5423
Anyone interested in having this or a similar design with their shark tooth, contact John directly!
AARON LOWE'S PAINTINGS

He explains: The only award I ever won was Who's Who in High School Art from a Ft. Worth high school so I took the hint and stuck with it more on than off. My health began to give me trouble but my doctor is my biggest customer (he bought 14 paintings the other day) so he keeps a good eye on my health. He's a collector who buys from all over the world so I'm always shocked when he buys from me.

My current project is a 3 canvas set 30"X 40" canvases with a serious Robert De Niro on the left lit from the right, a serious Al Pacino on the right lit from the left with a wild man Jack Nicholson in the center lit from the center. The photos were all taken within a few months of each other and the one of Nicholson reminds me of "Here's Johnny!" if you've seen The Shining.

I wish I'd had a copy of my Jimmy Buffett painting to show you as well as my gunfighter painting, they are two of my all time favorites. I'll work on that. I discovered Buffett during the 39 months I lived on Midway Island.

Here is a photo of Aaron and his best friend Maggie

He loves to paint horses, very noble animals. The Native American is a depiction of Crazy Horse.

This appears to be a simple painting of white horses in snow, but if you look at the first brown spots on the first horse, you'll see the shape of an eagle's head, and the rest of the brown is the eagle in flight

Not a fan of crime, but this film was pivotal for Pacino and the U.S. film industry.

Young Al Pacino as Scarface

It is a fact that the most successful gunfighters and race car drivers have blue or grey eyes. In a good photo, this fellow has very intense blue eyes. I realized upon finishing this painting that I went to high school with a buddy that could be the painting's twin brother.

Another pivotal film, Marlon Brando in The Godfather

I've always been a fan of the big cats. This is a Siberian Tiger

I love butterflies. This is the O ld English Swallowtail. Believe.

The young, thin Elvis Presley. Nuff said

I believe many animals are affected by the moon. Including people and one lady in particular I used to know.

Faces like this make me more regretful than usual that I never had a child of my own

I'm also a fan of birds, exotic or not.

This Sioux Indian warrior was bought and beautifully framed by my doctor. Only then did he truly become a warrior.

This is one of Heidi's favorite paintings of Aaron's

When John Lennon wanted to learn harmonica, Delbert taught him. Texas Bluesman Delbert McClinton. Nice photo in lower left corner. I took the photo in a North Tyler (TX) bar in the early 80's. Always was one of my favorite live music show photos. I probably had 10,000 from years of going to shows. I saw Delbert at a later show in Shreveport and asked for an autograph. He offered to buy every photo I took that night, gave me his addrss in Nashville and of course I never followed through. First photo I ever painted of a living person.
VICKY, THE BAT LADY!

With a passion for All Things Batty, Vicky regularly takes parts of her large bat collection to share with students.

Her business name is: A-Z ANIMALS. The bats are used in education programs since they are education animals and not pets (I love them but they don't love me). Below is more Chinese bat info:

A bat (

fu

)

is a visual pun for "good fortune" or happiness (

fu

) because both characters are pronounced the same.

Vicky bought a Chinese bat pendant from us, and explained the significance: The depiction of "five bats", a wufu, is a traditional representation of what is known as the "

Five Blessings

", also known as the "Five Happinesses" or "Five Good Fortunes". These five blessings refer to longevity, wealth, health and composure, virtue, and the desire to die a natural death in old age.

Advice from a Bat: Trust in your senses, Spend Time Just Hanging around with friends, Get a grip, Enjoy the Nightlife, Sometimes you've just gotta wing it, and Guano Happens!

Egyptian fruit bats

Juanita (Mexican free-tail) and Sparky (Southeastern myotis)

5/2/10 update from Vicky

Did I tell you I'm doing a day on fossils? Kay (see Fossils page 13 for more about Kay) and I have fossil molds that the kids will use to make their own chocolate snacks one day. I will also set them up a mini dig----in the shoe box there will be dirt in layers---in the top layer they will find some modern items like pop tops off cans and shiny beads and pencils, in the next layer they will find pottery shards and arrow heads and then finally in the bottom layer there will be horn coral and shark teeth and some shells.
Cool Customer Donna has an enduring love of vintage buttons. She made the wedding bouquets, boutonnières, tie tacks and scatter pins as favors for close family and friends. Her daughter's wedding bouquet was made by an artist on

www.etsy.com

out of - what else? VINTAGE BUTTONS! "Small items can be fascinating!", to quote Donna.
THE BANJO MAN went THAT WAY
Email friend Pat shared these photos of her son who is in India. She has some "sponsored" children there, and Scott goes there one year and Indonesia the next year.
We have some fun pictures of him playing music in the projects and making the kids sing. They have no idea what they are singing, but they sing anyway. That's a good rule for life. You don't have to know a song to be able to sing!
Someone will ask "Have you seen Scott?" Someone will say "The Banjo Man went that way!" He says his talent is not polished enough for American indulgence, but the folks in third world areas think he's great! I think it's human to go where we are welcomed.
Every time he goes, he takes his 'traveling' banjo and lets all the kids sign the head of it. They love the music and they are shy to sign, thinking you don't write on personal property. He tells them it's fine. He removes the head to save, dates it, puts it in a safe place, and puts on a new one for the next trip.
Pat shares: "I try not to think about the "afraid" part because he really wants to go every year, and looks forward to it. It's not like he is rich. He saves all year and looks for bargains. This is the kid who hung on my leg the first day of kindergarten, first grade and second grade. Now he mails us his itinerary, just in case, and is on his way."
Scott registers with Compassion International, even though he is traveling on his own. He is never in a car alone or going anywhere alone. It's hard to be alone in India. Each day he has a destination, and Compassion is aware of it, and helps him get into the projects he wants to visit. I feel a bit more protected by that affiliation."
My comment to Pat: "You are a brave woman, with few choices other than to let him do what he loves to do. I get that."
Addition 3/8/10 from Pat
Scott was trying to tell the kids in India about snow. They asked him why he didn't bring some for them to see. They don't seem to understand "melt." You and I addressed the kindness of the Indian people. When Scott and the interpreter came to the homes of his sponsored families, food was set out for them. They had cooked a chicken over an outdoor flame, and served it for all, with Scott having the biggest plate of food. The interpreter told Scott that the family would be extremely lucky to have chicken once a year, yet they chose to serve that to their honored guests. Scott is no one famous. He's not a celebrity, yet they treat him as one to be honored. It really humbles him.
Where our daughter lives here in the NE United States, 100,000 homes have been without water since early Saturday morning (record snowfall, March). Their area schools had to close today. No one is bathing. She, along with her kids has gathered snow in buckets so they can flush their toilets. So many people just complain and take a free bottle of water, griping that it's worth only 67-cents. Meanwhile other families are proving that they have the ingenuity to handle this gracefully, and the best they can. So many say they are entitled to water and seem to think the pipe was broken by someone who needs to be punished. It just happened. Our infrastructure is very old. After the frosty weather, we had a quick warmup, and the pipes broke. It seems to happen every year. We can do with so much less.
Pat's Sock Monkey Snow Angel, made after a 50 inch snowfall in Maryland. She comments: "I took all of my sock monkeys out to play in it. Before I knew it, one of the monks was making snow angels. Cute little rascal!"
Cool Customer

TONY'S SHARK COLLECTION

Tony's favorite is the Ornate Wobbegong jaw in pristine condition. Also there's a large Goblin shark jaw. I'm jealous!

Great white shark teeth and a great photo

Huge collector megalodon shark teeth, and an anatomy of a shark

Full view of the room, a LOT of identified jaws, shark ID poster, lots to see!

Barracuda skeleton head

Fossil great white shark tooth collection, Peru

Humboldt's Squid eye

And to think, all he wanted (at first) was a nice Megalodon tooth!
Museum quality Goblin shark jaw with photos of goblin shark

Tony claims this is a photo of Him - when he had the flu - funny man!

A favorite poster of Tony's of Jacques Cousteau

Tony kindly photoshopped a photo of Glenn and Heidi inside a mako and a great white shark jaw for fun!

BABY WOLVES!

Tony explains why he is holding several 3 baby wolves (of 9 wolves in the litter) in this photo. "

They were raised with lots of love and they all my time. I so hated to see them go. The zoo director was willing to let me keep the little female but, the city said that she would have to be in a pen and chained up...as much as I loved her I knew that I could never make her live like that so, she was sent to a zoo in North Carolina. I went on to raise lots of baby animals."

CAPUCHIN MONKEYS!
Tony in a news article, he was an animal keeper at Zooland in Gulf Shores Alabama, protected by a female, white-faced capuchin monkey from northern South America

News photo of Poco, a white-fronted Capuchin monkey, being raised by humans. Also, a Sumatran fishing cat at this zoo, a rare animal.

Capuchin monkeys in the wild
THE REPTILE WRANGLER
Cool Customer - Ken Panse the Reptile Wrangler - does fun, educational and interactive shows out of Georgia, fascinating children with reptile encounters! He comments on 3/26/10: "We educated kids at an elementary school today. They got to touch a dragon and python too."
http://www.reptilewrangler.net/
He commissioned this HUGE, SPECTACULAR multiple gator tooth necklace from Glenn, who outdid himself as usual. Ken's comment: "Absolutely Incredible and fabulous craftsmanship, Glenn!"
$750 SOLD
RAY'S GREAT WHITE SHARK TOOTH & JAW COLLECTION

The second one, which is the one in the photos here, Ray tells us: "I bought this jaw from Vic Hislop, actual size is hard to get, around 19 foot.
Teeth sizes, still my biggest is 2 and 9/16 inch. The three top teeth are just under or exactly 2-1/2".
The big jaw is 700mm wide and 690 deep (or 2'7" high x 2'5" wide), it would be more if you straightened out the curly bits.
Not sure how many this size are around, but I love it. The grandchildren are Bianca and Tyler, both are avid fishermen / women."

3/21/10 Glenn, Good to catch up,
I sent some close up shots of some of my bigger teeth to give you a better idea.
I had looked at your site ages ago, it gives me an idea of what my collection is worth.
I have been keeping all the evidence here to show my collection is before the preservation date in Australia, so I could gain CITES certificate if needed.


The story behind the big jaw: I actually bought two large jaws - the one actually had a lot bigger teeth, I got it from a professional fisherman from Tasmania, He said it was listed in Guinness book of records but that isn't true, he is now sending me the press clipping for it. It was about 6metres, so when I get clarification i will know. I had to boil that jaw as it just fell apart when I tried to scrape it back, it was also full of silicone glue it was a mess. Photos of the 2nd jaw are above with details.

I have collected shark gear all my life, I am now 55, I also caught seven of these whites myself before they were protected.
I have resisted selling anything at this stage,

Anyhow always keen to share with others that are interested.
regards
ray

Great white shark tooth collection
Great white shark jaws, except for a large & small mako jaw, upper right

Large & small mako shark jaws

the 4 big teeth on the left, under the croc jaw, are all fiberglass reproductions

Great white shark jaw
CRITTER CHRISTMAS 2009
Comments & photos from a family that ordered shark & gator items from us, we sent a bit more since we found out what a Shark & Gator fan this little man is. We just call it "paying it forward". We are the ones enriched. Heidi and Glenn Reed
"Here are the pictures I promised from Christmas Morning. Thank you again so much, and we hope your holidays were great as well. Our Christmas would not have been what it was without selfless acts of kindness from people like you. Happy new year!"

"Dear Heidi and Glenn,
You guys are so amazing! That was so thoughtful and caring of you to do that for our son. He will LOVE the HUGE shark tooth necklace and the GIANT alligator tooth necklace. He will probably refuse to ever take them off! He is just starting to read by himself and will LOVE the Zoo Books you sent. You guys are so great and took such good care of us - I wish there was something I could do for you in return for your genuine kindness. I guess you really meant what you say about your customer service because I have NEVER gotten better service from anyone in my life. You have a lifetime customer with me and my family - and I bet my son will be saving every penny of his allowance to buy more of the unique and special items you sell. Thank you! If there is anything I can ever do for you please let me know."

With sincere gratitude,
Jon
GOLDEN ORB WEAVING SPIDER
Our neighbor Lisa (a professional wedding photographer) photographed
Lisa comments: There where three of them making the coolest webs outside while I was shooting the kids' pictures today! Isn't that strange how the face looks like a mask? I really don't like spiders but I was mesmerized by this one and could not believe the texture and strength of the web!
By the way, she does terrific work! Here's a link to her website so you can appreciate what I mean:
843-497-4999
MERCHANT MARIE
Cool Customer calling herself "Merchant Marie" in NS, Canada shared her Vintage alligator purse (last count 12 purses) and alligator heads, shoes & 1 crocodile hide in her collection with us, here's several views. Note the FULL gator on one purse. Cats Charlie (white) and Max (tiger) are live inspectors of each new addition.
She writes:
I just got back from kayaking to the ocean, where I took this photo. I just had to send it to you!
The shorebirds are sand-pipers, called "willets", and the ducks out in the surf are "eider ducks" you can just see their heads.
We had a few great egrets this spring, they are fairly rare here. One green heron came and went, and then two of these tri-colored herons showed up. They are also called Louisiana herons.
We always have lots of those big great blue herons every year. Sometimes we get cattle egrets and/ or snowy egrets, but I haven't seen any yet this year. We used to have an American bittern each summer, but we haven't seen him either.
Another breathtaking sunrise (looking east, over the salty lake they live on, around 5:15 a.m. mid June), a tri-colored heron in the marsh (rare to see in Nova Scotia), and Marie in her kayak at sunrise. She lives on a lake that drains into the ocean, this is the little stream where you can get out to the ocean.
Photogenic cat named Van Gogh (one of seven cats she owns), thanks to Marie's great eye for composition:
Photos of 1) German deer skulls she purchased (they call them Roe buck, and resemble the Florida Keys deer). The Germans cut the teeth and back or bottom of the skull off, 2) cow, oxen & bull skulls on the wall (she also makes powder horns of some of the horns), and 3) ram skulls she collects from hunters as trade for her tattoos.
She also has about 100 coyote heads she has cleaned by burying for weeks or months, Virginia white tailed deer, moose, also other fur trapper animals such as raccoons, mink, weasel family, bobcats, foxes, beavers, muskrats, and I recently acquired two Billy goat skulls. All she did was tell a few people who she knew were hunters, or were from the country and had hunter/ trapper relatives, and the stuff started coming and coming.
Putting all those skulls back together, cleaning them, replacing the teeth, made her a better artist. All good artists study bones and skulls.
April 23, 2009
Dear Heidi,
My daughter is an aspiring paleontologist. She has a
life size T-Rex over her bed. Isn't this what most teenage girls
want instead of a picture of Robert Pattinson? All of her friends
The cast is of a partial T-Rex Skull found by Harley Garbani
in Montana in 1966. The picture is of a full size mock-up of a
T-Rex head at the Oxford Museum of Natural History, in England.
She has a fossil collection that many would be proud of.
Her mother & I are encouraging her to stay true to her dream.
One day, we hope for her to tell us of her amazing discovery,
that will set the world of paleontology on its ear.
Sincerely, your new friend,
Gene
March 6, 2009
Here is photo of my 1978 Military Jeep M151A2 with customized Security Notices. I'm working on a matching trailer with UFO parts, and an alien body or two in it.
Thanks Again
Frank
A SPECIAL CHRISTMAS IN TENNESSEE
John, a teacher & coach, bought so many weird and beautiful things for his family's Christmas, they were stunned. He said it was the best Christmas his son and his Grandfather ever had.
Here John's son is opening two
"Treasure Chest" camel bone boxes with several dichroic glass cabochons inside as "jewels"
A septarian slice (John's son calls the "Cool Flat Thing", quartz crystal point (one of his favorites), and two apache tears in a matrix that looks like an ALIEN'S FACE (made him laugh and he shows it to his friends daily).
Something wrapped in a BABY DIAPER! What could it be?
Well DINOSAUR POOP, of COURSE!
Thanks for letting us share in the Christmas fun, John!
THE ORDER OF THE MOOSE

and A DEDICATED COACH/TEACHER

found that his Track Team responded well to MOOSE POOP NECKLACES as PRIZES for jobs well done. They become members of the Order of the Moose. The parents cheered them on with just as much of a sense of humor.

Here are a few proud owners (names changed to protect the youth). Coach Martin (center) with Seneca Indian brothers Lee and Harry. Lee was named the most outstanding distance runner in the championship meet. All three proudly wear their Poop!

Glenn made a one-of-a-kind GRAND POO-BAH Moose Poop necklace for the coach, here is Glenn wearing it until Coach Martin can send us a photo of himself:

Tom had a terrific season and was rewarded with a medal and a moose poop

Robert was the Most Improved Athlete and recipient of a LARGE poop

Pat liked his medal but LOVES his poop

Mark loves the shark tooth necklace

Lewis will cherish his poop forever. He also likes his medal.

Dalton shows off his plaque and poop

Rocky, Lewis and John are proud award winners and members of the Order of the Moose

Sean and Kent are Rising Stars, and Moose Poop buddies

Tom, Pat and Duke (the team surfer dude) had a wonderful season

TOUGH GUYS WEAR POOP!
Tiffany StalkingElk
another Cool Customer from the West coast, loves creating unusual animal costumes with real animal parts scavenged lovingly from deceased animals, roadkill (usually feathers), gifts from friends, etc. By day a dog groomer to be near animals, rescues strays regularly, but after hours, she might be ANYTHING!
She describes: In the StalkingElk Headdress I am walking in Elk, mule deer, horse, black bear, Canadian lynx, colobus monkey, and porcupine that I can think of off the top of my head.
I completely and wholeheartedly agree about utilizing EVERYTHING possible when an animal loses its life...the bodies are a marvel to me and to be able to use the parts to me just keeps them around longer. I hate it when I am traveling with someone and I see a useable road kill. Internally I go nuts if i can`t check it out to see what I can use.
Many people suggest to me that I should use fake items....replicas in what I create, but to me, I can`t get a feeling of the spirit of the animal I am working with. If one of my clients/friends/lovers brings me a freshly skinned deer or elk...I flesh it myself before taking it to the taxidermist...to get to know the animal better. It becomes personal to me. When I add other animal parts to a creation/Headdress, I can feel the spirits of each individual. When I wear the Headdress/costume, the spirits of them all walk/fly with me/through me....so I am literally "walking in my animals".
I am gearing up for the next costume now....for a show in early April. That is why I am pestering you so much. If I can pull this one off...it will be a much more intense shock factor than my first creation as I will be incorporating real human bones and possibly two skulls. One for sure..... The human parts were legally obtained from Ebay and Skulls Unlimited. It will be called, Kali Warrior.
MAKING A HAND-HEWN LOG DUGOUT CANOE
Tim, husband of our helper and friend Carla, collects antique axes and adzes. Twice he has displayed antique tools at the Wooden Boat Show in Georgetown, SC. and demonstrated his skill in hewing a huge log into a usable floating dugout canoe. (See Latest Travels for October 2004 to see the evolution of his first dugout canoe, which will be on display at a Wilmington NC museum soon).
This is his second project in his driveway, then he drove it to the Boat Show and used all his wood tools to make the dugout. You can see it is NO easy task, especially in the steamy South Carolina "autumn" weather. His lovely little daughter Lily poses with him in the finished product:
Photos of crocodiles in Africa (notice those gnarly mouths of teeth), compliments of Ashton, one of our Cool Customers, thanks!
Sneakin' through the swamp...
MARTIN, The Visitor
I've had some strange things happen in my life, but nothing like what I'm about to share.
The day before Thanksgiving, we had a very unusual visitor show up at our doorstep. He said his name is Martin. My wife fainted, so I caught her and just looked at him and said, "Well, it's about time one of you guys finally showed up to give me a visit!"
He told me he wanted to make his visit around the holiday season to see how we celebrate here. I didn't have a problem with that. After reviving my wife, we all then sat around and discussed whatever came to mind. He's a very casual guy and claimed this chair as his place of rest during our 'getting to know each other' conversation.
It was starting to get late in the evening, so with all the talk and dry mouths, he offered to make a beer run. Yeah, he made the offer and went to the store, but the little character didn't have any money, so guess who ended up footing the bill. Go figure!
Anyway, the weather was nice, so we went outside to continue our conversation
After several hours, I came to the conclusion he's a pretty cool dude, so I made an offer for him to stay with us as long as he wants. He smiled and accepted.
Since it was getting quite late, we all decided to hit the sack. He said that after his long journey, he desperately needed to take care of a couple things before he rested.
OK, first night, but we're going to have to come to some kind of agreement on sleeping arrangements, considering where he chose to sleep first night here. I'm not too happy about crashing on the couch, but what the heck, he's pretty harmless and is a guest, so one night I can handle. But tomorrow night, HE's going to be sleeping on the couch!
All said and done, next day, we all had rested quite well. Coming from an area where their sun is green, he said he really enjoys our yellow sun. I had some work to do, so Martin and my wife sat on the swing discussing........, heck, I don't know. She still kept fainting.
Anyway, I think the next thing that needs to be done is try and get him some clothing. I'll probably have to buy that too till he gets a job. People driving by keep yelling about that funny looking little naked guy, or something like that.
Yup, life can throw some strange things at you, and this is certainly is strange. But I think there's fun to be had and lots to learn from each other.
Now, if my wife would just stop fainting!
Submitted in fun by Steve
UPDATE December 8, 2008
Well, Martin hasn't been here long. But, as he said, he wanted to see how we celebrate the holidays.
We live in Sunnyside Washington, and it's become a little famous for a rural celebration it created twenty years ago in 1988 for the first weekend of December. It started as a farm implement parade with tractors, trailers, bailers, combines and other such machinery decked out in Christmas lights and decorations. Over the years, it's evolved into all other kinds of other vehicles. Sunnyside's parade was also a feature story on the Arts and Entertainment television network several years ago. Many other cities heard about this and have since come up with their own parades with similar themes.
Of course, Martin wanted a front row seat, and he got one. Who could argue with the little fellow. He's so cute in his small stature and innocent nakedness. And the reaction from people in the parade seeing Martin sit there was just totally priceless!
Of course, like may far away visitors, Martin has become infatuated with one of earth's pleasures, namely, Coca Cola. Seems I remember another visitor who loved Reeses Pieces. Must be the sugar, or something.
Sigh!! I had to get an 8X10 photo of this printed for Martin and it's now his favorite photo of all time. (they use holograms where he came from) He's really intelligent, yet so easy to please with the simple things. Speaking of which, my wife
Time will tell.
PIRATE MAD L
I have this photo, a recent shot from Oceanside Tall Ships, it shows me Maori Fish Hook 'n me Alligator tooth around me neck, from me belt 'n from me hat ye can see th' shark teeth; all from Tell Me Where On Earth!! Sorry, could naught find one that shows me Fairy Stone what hangs on th' cord just above th' shark tooth on me belt.

Thank ye much mates, I will be back for some more plunder...just as soon as I can take another galleon 'er two!

Fair Winds!
Jeff Mad L
=======================
August 27, 2008 Jeff ordered a fairy stone pendant, shark tooth, and gator tooth necklace from us, then gave us the following story that adds to our fun:
Dear Heidi:
I have been telling everyone about your site, several have asked me about the Alligator tooth I wear around me neck when pirate reenacting at festivals and just the other week the owner of "No Quarter Given" magazine http://www.noquartergiven.net/ found himself impressed with me Maori hook and was even more impressed when I explained it is real bone and he saw the detail work on it (I also told him about the fossil mammoth ivory ones too). And on the shoot of a pirate fan film, soon to be complete, "iPhone of the Caribbean" the owner of Silhouettes Clothing Co. (Kate at http://topnotchcostumes.com/ ) found herself eye'n me charms on me belt then when I told her me story o' the Shark's tooth and Fairy Stone (one I am now having to replace) and she too asked me "Tell Me Where On Earth Ye Got Those!" so I did ;p I love explain'n t' me mates that when it come t' me pirate'n outfit thar be none fake about me, everythin' be real 'n everythin' be true t' period, then they all whant t' know "Tell Me Where On Earth..."! Thanks again! Hope some o' them blaggers stop by yer establishment and spend some coin!
Fair Winds, Mad L
ARTIST
SANDRA RAGAN
Now on Facebook and Etsy, links below:
BEATLES PAINTINGS
Artist Sandra won first place with her Beatles paintings at the fest for Beatle fans that just ended (around August 9th, 2008).
"Magical Beatles" series, 7/13/10:
3/30/09 Sandra's latest
CHOPIN for DAN
She says: "I painted this for my Husband, Dan, thus the title. This was painted from a picture taken of Chopin the year he died in 1839."
May 12, 2009 A set of BEATLES EYES paintings in square stand-on-table form, NEAT! She explains: "I painted a group of paintings called "Eye love the Beatles". Each one is called, eye love John, eye love Paul, and so on.
May 22, 2009 This is my latest work, I got the idea from a Salt Water Taffy box that was brought back to me from Myrtle Beach, though changed it some.
8/2/09 Newest painting called "Rosy Beatles"
SUNSET PAINTING
9/14/09 Sandra says: "Here is my latest, inspired by a friend from work, from a pic he took in Myrtle Beach, South Carolina. Painting is called South Carolina Sunset.
Entitled "Autumn at Riverside",
adapted from a spring photo of Riverside, Illinois to a fall scene (October 2009)
Entitled "Cherry Buttercream Clouds
(Heidi comments: I love the NAME as much as the painting, Yummy!)
Sandra reports: "This is my first mixed media work, and my 3rd time trying oil paint since 1978. This painting is water soluble oil on acrylic. It will be for sale at the La Grange Art League (Illinois) in February 2010.
3/18/10 I just thought this was a neat pic of my John Lennon painting with music, since he is a music man, wherever he is, rest in peace. Sandra
4/22/10 Here is Sandra's latest work, mixed media, "Some Romantic Evening Too". I also included a pic of the first acrylic painting I did, "Some Romantic Evening".
"Carmen's Sunset" 7/13/'10
FRANK MUNDUS
"Montauk's Monster Man" that created the legendary captain character in "JAWS"
Customer Ashley, based in Minnesota, but working for aviation security in Africa, writes us the following on July 1, 2008:
On my last visit to the US i met with the guy that was the unofficial inspiration to Peter Benchley's story Jaws, Frank Mundus.
He is getting on a bit now but i spent the day just chatting with him and listened to his life story which i was fascinated with.
I am happy that the world has taken a stand towards the protection of the Great White Shark amongst other species and i am planning a cage dive with these magnificent creatures one day.
I have attached a photo of myself and Frank.

UPDATE October 18, 2008
We just learned from Ashton that Frank Mundus passed away in September at the age of 82. We honor Frank Mundus and his eventful life. He will certainly be missed.
http://www.easthamptonstar.com/dnn/FrankMundusObituary/tabid/6569/Default.aspx

Glenn still has a letter with photos sent by Capt. Frank Mundus postmarked Long Island, New York, October 18, 1991 in his personal records:
2/15/10 Blue by You, oil & acrylic painting
RAINER BERTRAMS, ARTIST

Our Boulder City, Nevada friend & artist Rainer had a reception at the Boulder City Art Gallery in mid January of 2008, it will display there till April. The show is called "Illuminations" and explanations of how he creates his woodcuts and displays one to show others how the process works.

His latest woodcut, Winter Buddha:
NEPTUNE, sent 7/17/08, a woodcut
SILVER DUSK, sent 7/6/08
Nancy Bertram's photography skills at their best, for the 4th of July Fireworks in Boulder City, Nevada
Bighorn sheep, grazing right in Boulder City limits, not an unusual sight. We sure miss seeing this!
Update 1/28/09 Rainer's newest woodcut, called
HEADHUNTERS - WOW!!
Update 1/13/10 This is Rainer's latest woodcut entitled

"THE ABBOT"

which he's digitized and given color from it's original black & white print state. Stunning imagery & color saturation.
2/22/10 NANCY AND THE HUMMINGBIRDS
Nancy took phenomenal photos of the hummingbirds in her back yard (Boulder City, Nevada) Her comments: "We're extremely fortunate to have such a prolific variety of hummingbirds living in our yard. I took these photos yesterday & my subjects couldn't have been more accomodating if I'd posed them & paid them. I had a zoom lens poised within inches & they were unconcerned, as I hope the photos show. This is a small sampling of the 75 I kept & over 100 I took. What beautiful, amazing little creatures they are, yet no bigger than my thumb." The purple bearded hummingbird is a Costa's Hummingbird
SHARK TEETH, JAWS AND BABIES in the
NETHERLANDS
Good customers Laura and Mark in the Netherlands have added many beautiful sharks teeth to their collection that they purchased from our website (a large bag of megalodon shark teeth frags and several collector Megalodon). They dig for fossils in their area too. Here's Laura's comments:
2/19/08 It is nice to know there are people as crazy as us. Mark is the real fanatic, and I spot the best specimens. Among the small ones we found a 4 mm (o,16 inch) Galeorhinus levefrei. An even smaller Notorynchus primigenius we lost, sadly. These teeth we found at the Belgian coast, some four weeks ago.
From weeks of rain, we now see the first sunshine. So we went to search for teeth again. We did not find very many, but it was fun doing again. We went to Mill, a sand winning site, where they suck up sand from the bottom of an little lake. In that sand we sometimes find Hastalises. Here you can see Mark in the ditch.
3/3/08 After they received their second package of fossil teeth that Laura bought for Mark's birthday:
It was overwhelming. I never saw this many special and awesome teeth at once. I understood you added some teeth to the order Laura made. Especially the bag with teeth from Aurora mine held a lot of waauw. This bag is really what I like. To touch them all, and determinate the species and all. All the colors!! Our teeth are mainly black. On my do before I die list stands a visit to these mines. It has been on the list for some time now. It just moved to the top of the list. We just have to wait a while and be patient. You know why. If there are more teeth available from Aurora, please let me know. I can spend all my allowance. I know, I'm a junky. But maybe you understand....
Also the rare specimens (hemipristis, tiger, goblin, etc, etc.) are really awesome. Laura took a picture. She also thought it was funny to give me a bib, for my drool. I was that ecstatic.
The micro teeth are beautiful as well. Maybe it will interest you that we have some very little teeth as well. Is there something missing in your collection? Maybe I can return the favor. I will add a picture to give you an impression what the Belgian coast has to offer.
Again, thank you very much.
Mark
Teeth that Mark & Laura sent from their collection, micro fossil teeth from the Belgian coast, "knokke" teeth and ray plates and drum fish teeth, and great Isurus Hastalis (Mako) teeth from Mill, Holland. Thanks so much! Here's Glenn clowning at looking at the micro teeth (Mr. Cave Bear is in the background of the 3rd photo):
July 25, 2008
Mark & Laura ordered shark jaws for Luuk, here is his reaction upon opening the package, a few extras thrown in from us as friends:
and response from Glenn:
We are very pleased that Luuk enjoyed his bonus package. It's always fun for us to see a new collector getting started with such a quest for the knowledge of something so strange to them. You could see the interest on both their faces.
Laura, these are the end experiences that make us want to share what we do with the world. That is why we are so open with our lives with our customers. This is one big happy family we have created with the 7 million plus people that have experienced a visit to our site and who continue to come back for more.
September 8, 2008 UPDATE!
Mark & Laura's baby has arrived, named RUNAR
Dear Glenn and Heidi,
The baby has arrived!! One month early (September 3rd)
Quite a scare and a little unexpected!! Man what a ride!!
His name is RUNAR. It's a boy and his birth weight was 2975 gr.
He is still in hospital because he's premature.
We will be in the hospital a lot next week
Hopefully he comes home soon!!
We are both very tired as you can imagine.
Laura will give you her story when she's feeling a bit better.
Kind regards,
Mark, Laura, Luuk and Runar
October 7, 2008 Update -
Runar is now nicknamed "Pumpkin" with his North Carolina T-shirt (below).
Hey there, "Overseazers"!
Finally our cloud I turning pink.
The rollercoaster is becoming a fun ride.
The 14th of September we finally brought him home.
It took us two weeks to adjust a little to his sounds and cries.
(He sounds like a little Tasmanian devil, when he wakes up.)
(And when he falls a sleep.)
(And sometimes in between the two of the above.)
Now we are getting a little used to him, and like I said, the cloud is getting pinker every day.
Here he is being bathed in a bucket, he is still so tiny.
Mark & Laura
==============
December 10, 2008 Update! What a sweet face.
=================
Update Christmas! 2008 Of course they added more fossil teeth to their collection, as part of the gifts.
=================
Update January 8, 2009. Wearing a Myrtle Beach, Great white shark T-shirt from us, second photo he is holding a fossil hastalis mako shark tooth they dug from The Mill in the Netherlands, getting their little one ready for his own shark tooth hunts as soon as possible!
The family is planning a trip here in August 2009, we will see how many fossil shark teeth they can find!
Update, January 22, 2009
The things I would've liked to add to the site are just a mothers bragging.
He is the most beautiful baby of all the hemispheres!
Did you see his increased volume?!
He is growing so well!

Last Thursday we had our first swimming lesson.
And Runar can practically float on his baby fat! ;)
Before I was a (normal) teacher, I was a swim teacher.
Swimming with babies was one of my favorite lessons to do.
And now I'm on the other side.
IT'S GREAT!!
Until the next time..
Love, Laura.
Update March 18, 2009 -
A clean baby. ;)
And one of the proudest brothers in the world
Update April 2009
The Shark shirt you sent is now getting small, or Runar is getting big!
UPDATE May 2009
Runar and Daddy roughing it in a tent in the yard
Last bath in the bucket, I don't fit anymore! But I'm wearing my new swim trunks.
From Mark, dated May 19, 3009
Here are the pictures I promised.
It's the total haul of three trips to Belgium.
I forgot the time and I have been sieving for nine hours.
Laura made me drink water and put in some food for fuel.
The day after hunting I felt every muscle of my body and the rest of the week too!
But everything is alright now, I can even tie my shoelaces again without moaning!
Update July 4, 2009 Runar is taking a bath in a real bathtub, in the garden. It is hot here (by Dutch standards), almost 90 degrees F.
April 2010 Death of a Croissant
Runar did manage to eat the whole thing, but Runar Style. A slow death to the croissant.
RARE PEACOCK FEATHER AND SHELL
7/25/08
Dear Glenn & Heidi ,
I just visited your website and really liked the stuff. I also collect rare objects and have some really rare objects.
You can also visit my website at www.gems-astrology.com
Rakesh
=========================
Here is one of my treasures, a peacock feather colored from both sides. It always carry color on one side. So this is an extremely rare pattern.
This is a sinsitral turbinella shell species. It is extremely rare. This one is old and was embedded in pure silver.
SHARK NECKLACE AND GIFTS, CHRISTMAS
We had added some extras to a Christmas package sent last holiday, I didn't receive Lori's first email after she got the package, so she has written me again:
April 26, 2008: Heidi - I was so very excited and Blessed that you both were so very generous with your gifts.
Your letter that was enclosed with the box was very touching. There is a very special place in Heaven for both of you for your generosity.
Carol is my very good friend, her daughter, who was only 40 years old got very ill and tried as hard as she could just couldn't make it. Leaving behind her only son, who was at that time 12 years old, Andrew has had a very sad home life from what I could see. He is a big guy for his age and an easy target for fellow classmates. Carol petitioned the court for custody as his Dad didn't come forward, which only added to his confusion. The way he sees it, Mom didn't want to live, Dad doesn't want me and Granny and Papaw are all he has left. Well other than me! But that is just a whole other story!
He didn't have or use (I am not sure which maybe a little of both) his manners and never required to be responsible for anything. When his Mom first got sick and Andrew came to stay with his Granny, he at that point had missed around 60 days of school and that was in January. So needless to say since coming to stay and then permanently live with Carol and Gene, life has become more stable and alot of adjustments have had to be made on everyone's part.
Now this is where I come in, I am the type of person who will do all that I can to help any child to know that they are important and that they matter. I am very strict and demand they be respectful and use their manners, and as long as they put forth an effort I make sure that I am a constant positive influence in every aspect of their life. I don't tolerate negativity well and try to bring laughter and lessons and learning all together and for some reason Andrew from the get go has taken a shine to me. So when he and I were talking one day before Christmas I asked him what he wanted for Christmas. His response broke my heart, he said that he didn't want nothing and that he wouldn't get it anyway. WELLLLL being me, I couldn't just let it go so I pushed onward. Talking about how special the holidays are and what they mean and how when your young life should be lighter and nobody should go through what he had so we spoke of his Mom quite a bit and then he mentioned about a Dragon's talon or a SHARK'S TOOTH.
SOOOO, I told my daughter, Dannielle that whatever it took we were going to get a tooth if we had to go to fish for a shark and yank a tooth ourselves, she wasn't looking forward to that let me tell you! That's when we found your wonderful web site and placed the call. Bummer no fishing for us! I made a big dinner for all of us for Christmas but Andrew would not come over and Carol didn't push him which was ok with me too. He just breaks my heart. I sent him his plate of food and desserts and his gifts. He called and mumbled thanks and that was it.
But when I saw him he started telling me about being in school and the kids saying that his tooth wasn't real and it was too big and HE set them straight! And told a buddy of his that Lori wouldn't tell him it was a tooth if it wasn't. This was the first time that I realized that maybe he is learning to trust a little bit more. He wears the tooth alot and is not much on showing his emotions but I know he didn't understand why anyone would do these things for someone like him. Heck he doesn't like to be touched but when we go out to eat he always sits next to me knowing that I am always going to poke him with my finger or touch his shoulder or elbow him and he tells me how much it hurts and that he hates being touched. But if I don't start picking on him first then he is getting quicker at starting with me!
Now for more recent info on all of us! We are all doing well, Andrew is struggling with school and letting his grades drop pretty bad. I don't scream and holler, not my style, you want respect you have to set examples. So I just told him that I am disappointed in him and that he can do better than F's and that I do anything I can to help him. But he needs to help himself first and that he can be anything he wants but he needs to pull those grades up. And besides who flunks gym? Carol & Gene still work with him which is difficult, but I just figure if I keep bringing humor to the table things lighten up and gets a little better. They never thought at their age they would be starting over. And Carol is trying to sort out her feelings with the loss of her daughter. And has said that she has never had a friend like me. Humm I wonder is that is a Blessing or curse? Just kidding! Since we have been friends I hope that I have helped them in realizing that negativity is better when turned around to positivity and never never forget the HUMOR in life.
Again, I do apreciate your kindness and your interest.
May God Bless both of you and again from the bottom of our hearts, Thank you from all of us.
Sincerely,
Lori Dennis
The first picture is Andrew, Carol and Gene, on vacation, their happy side:
and the second one is of Me and a friend of whom I have had the pleasure and privilege to watch grow up into a fine young man. And yes I am short I haven't reached 5 foot tall yet!
Lori -
We are so pleased to be part of your positive friendship into Andrew's and his family's life. I hope he grows to learn that people do care about him as you do - AND WE DO TOO. God doesn't make junk, and crummy things happen to the nicest people for no good reason at all. I also hope he learns how much education and accepting love from friends & family will fill his soul with what he needs, and that he enjoys learning more about sharks too. You are indeed an angel in their lives. Thanks so much for sharing, write anytime. Our hearts to yours,
Heidi and Glenn
PORT JACKSON SHARK EGG CASINGS
Glenn sent numerous United States fossils to Australian teacher Rob Carraro, in exchange for several Port Jackson Shark egg casings (Sharks Page 8). Rob was pleased with the fossils and responded as follows:
May 11, 2008
Hi, Glenn -
I've had a class of students identify, measure and describe the teeth you sent, and got more than 90 minutes of solid concentration - which was a big achievement for a Friday afternoon when attention starts to wander. A testament to the interest that your teeth created. Here are photos of one of the groups. Thanks again for your generosity!
Regards, Rob Carraro
Click To Go To:
Cool Customers Page 2