ANIMAL ITEMS:
JEWELRY ITEMS
FOSSIL ITEMS
CLOSEOUT SALES:
ROCK ITEMS
OTHER COOL STUFF FOR SALE
HUMAN INTEREST
FOLLOW us on TWITTER for special DISCOUNTS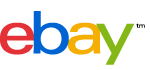 You Are On: Gators Page 2
Click To Go To: Gators Page 1 Page 3 Page 4 Page 5 Page 6 Page 7 Page 8 Page 9
(TABLE OF CONTENTS ON PAGE 1)
Contents of this page: Gator skulls, Gator taxidermy heads; Nile crocodile heads
Who says gators can't smile?
(Photo credit to Laura in Bucksport SC)
DANGER, DANGER, DANGER!!!
THESE AMERICAN ALLIGATOR SKELETON HEADS ARE REAL, from a gator farm in LOUISIANA. THESE ARE ALL CONSIDERED "JUMBO" SIZE! Here's an example so you can appreciate just how big they are and how many we have, here's our stash under just one of our tables!
The AMERICAN ALLIGATOR (Alligator Mississippiensis) is the largest reptile in North America. The first reptiles appeared 300 million years ago; the ancestors of the American alligator appeared 160 million years ago and it has not changed since then, indeed a modern dinosaur. Gators are found only in the Southeastern United States and China.
12 FOOT MAN EATING GATOR'S SKULL!
Remember, prices include insured Fedex ground shipping anywhere in the continental U.S.; other states please inquire. The skulls you see in the photographs are exactly what you would receive.
WE ONLY SHIP GATOR SKULLS WITHIN THE 50 U.S. States & Puerto Rico due to CITES restrictions, no out-of-country shipments, no exceptions.
Here is Glenn restoring a typical gator skull. It is a picky, physical and time-consuming task.
G-Lot-85

Exceptional, clean specimen (value of teeth alone = $1800)

23-3/4" long x 11-3/4" wide at the back x 5-3/4" wide at the snout

Weights 13 pounds 8 ounces

$1600
Guess what this is...is this a shoe insole? No. A fly catcher? Nope. Give up?
It's an alligator tongue! It's real leather. Remember, when the gators are legally hunted and processed, 100% of it is used. Nothing is wasted! These are usually made into WALLETS or BELT BUCKLES.
How can you tell the difference between a CROCODILE head and an ALLIGATOR head?
1. When the mouth is closed, a croc's teeth STILL SHOW, and a gator's does not.
2. Gators have BLUNT heads and horny backs; crocs have less bumpy skin and longer, narrower heads.
Other facts:
3. Crocs are found in Africa, Asia, Australia & the Americas. Gators are found only in China and the Americas
4. Most if not all crocodiles are considered endangered species. Most gators are not.
RULE OF THUMB
to figure LENGTH OF GATOR: Measure length of skull x 7.5 = length of gator
TAXIDERMY (Skin on)
American Alligator heads
(Heat dried, coated in polyurethane, the cut end is painted black, unless otherwise specified; marbles replace eyes)
From a gator farm in Louisiana, these are AMERICAN ALLIGATORS (alligator mississipiensis). They were endangered but have now achieved protected status. As such, numerous regulations exist to safeguard this great animal and provide for its future survival. Every farmed gator is assigned a unique number by the Dept. of Wildlife and Fisheries to ensure that only legally harvested gators are used for the products that put them in such high demand worldwide. This number is written in felt marker in the side of each gator's jaw. The gators are raised for the hides. By law, the whole animal must be recycled. Soooo.....the guts go to the cat and dog food companies (animal byproducts!!), the meat is eaten locally, and the feet, heads and teeth go into the tourist industry, as you see here. Are you sure you really wanted to know?
#G202-20 series are 18 to 19" $420 each
#G202-21
#G202-24
#G202-25
#G202-26
#G202-27
18-1/2" long
9-3/4" across back of skull
6-3/4" across snout
#G202-40 series are 17 to 18" $380 each
#G202-40
#G202-41
#G202-42
#G203-1 series are 16-17" $310 each
#G203-4
#G203-6
#G203-7
#G203-20 series are 15 to 16" $220 each
#G203-27
#G203-28
#G203-29
#G203-30
#G204-1 series are 14" to 15" $160 each
#G204-11
#G205-500 series are 8" to 9" $50 each

#G205-502

#G205-518



#G205-529
#G206-1 thru 112 series are 6" to 7" $33 each


#G206-13


#G206-28
129 more available
#G207-1 series are 5 to 6" $25 each


#G-207-5


#G-207-17


#G-207-47
48 more available
Rare African NILE CROCODILE taxidermy heads & skulls
Genus species: Crocodylus (crocodile) niloticus (belonging to the Nile River)
Average 16-20 feet long, 500 pounds, found; lifespan 45 years in the wild, 80 years in captivity. 70% of the adult diet is fish. Other prey items may include zebras, hippos, porcupines, pangolins, and migrating wildebeest.
individually photographed
TAXIDERMY HEADS
LOT N-9 Taxidermy head, marble eyes, coated in polyurethane, back of head painted black
6-1/2" LONG SOLD
LOT N-10
EXCEPTIONALLY large and well done, measures 10" long x 4-3/8" widest, solid black plastic back of head
$189 SOLD
SKELETON HEADS
LOT N-100
Skull measures 9-1/2" long x 4" wide
$119 SOLD
LOT N-101
Skull measures 9-1/2" long x 4-3/8" wide
$119 SOLD
LOT N-102
Skull measures 9-1/4" long x 3-3/4" wide
$119 SOLD
MONSTER GATOR SKULL, 27" long
Dear Mr. & Mrs. Reed,
I found your site while trying to research information on wild alligators and was very impressed with your experience. While I was unable to find the answers I was looking for, I wondered if you might be able to help provide some information about an alligator skull I found recently (submerged in 2' of water) in SW Florida. I did not want to damage the skull, so I've done nothing but bleach and clean it (and the teeth) and paint a protective coating of white glue and water on it. Nature had already reduced the tissue down to the bone by the time I found it.
Here are some pictures for you so you can see it's massive size. Here are the measurements I took:
27" from longest point to longest point when measured with the top and bottom jaw fitted together
15" from mid eye to mid nostril
13" across the widest part of the head
8" across the nose
3.5" canine with a 3" circumference
7.75" from tip to tip of the upper canines
this must have been some gigantic creature, and I would love to know as much as possible about it.
Amanda
-----------------------------------------
WOW !!!! What a monster you have there. This is a gator that would have been some 15 foot plus in length and at least 15 years old. The time line is standard due to the length . They grow about 12'' per year. The length for the center of the eyes to the center of the nostril will give you the length and age of the gator.
This was in the water less than a year as there isn't 100% coloration showing on the entire bone structure.
You have done a wonderful job of cleaning it and there really isn't anything else to coat it with that over time won't turn it yellow. As you handle it the oil from your body will cause it to yellow. So, about once a year, just soak it in household bleach for about three hours , then soak it for 6 hours in cold water. This will stop the bleach.
The holes and cracks that you have described are normal,as there are 9 different plates making up the top skull, and the holes are part of the nasal system. From what I can tell this is a very good skull and would retail for about $800. and the wholesale price to a dealer would be half that.
I hope this helps you with filling in the blanks as to what you have there.
Glenn Reed
======================
Mr. Reed,
Thank you so much for getting back to me, and so quickly! Wow! I guess I was right...this was a monster. It's great to know more about him! Actually, from what I now read on the Florida Fish and Wildlife Web Site, this may be one of the largest alligators ever found in Florida! Here's a quote from their site:
SIZE
Female alligators rarely exceed 9 feet in length, but males can grow much larger. The Florida state record for length is a 14 foot 5/8 inch male from Lake Monroe in Seminole County. The Florida record for weight is a 1,043 pound (13 feet 10 1/2 inches long) male from Orange Lake in Alachua County. FWC biologists have published an article on the maximum size of the alligator.
Roger (as we've named him) has become a part of our family and people are always impressed with him. Now when people want to touch him to see if he's real (and they ALWAYS do!),
Thank you!
Amanda
Cool customer RUSS in WISCONSIN
sent this photo of the gator head he bought from us, mounted on his BOAT! A real "Lake Placid" moment!
(we advised him to make it removable, or keep it protected from the weather as often as possible).
Russ has added a comment: Heidi, thanks again. Its getting lots of laughs on the water, but Spalding my potbellied pig is suspicious of him. I think its the teeth.
Fossil Gharial crocodile skulls from Morocco, that we saw at the 2007 Tucson Gem & Fossil show.
Litter bugs in the gator enclosure - BEWARE!
OTHER HUGE GATOR HEADS WE HAVE SOLD
#G-200 RARE RARE!! OUR LARGEST YET - EXTRA LARGE American Alligator (Florida) head is
27-1/2" long !!
Width at tip of nose is 8"; center of eye to tip of nose is 16-1/4; across back of head is 11-3/4"; mouth is open 8". Awesome teeth. Jaw skin outstanding condition.
$995 SOLD to Jeff in Iowa
Below are two pictures showing the preparation of this head:
27" long: OUR 2nd LARGEST GATOR HEAD EVER in our possession, and we've handled a LOT. This one has the natural gator skin that continues down the back of the neck including the skutes, the only one we have that was prepared like this. Measures: center of eye to tip of nose: 17"; back of skull to front of lower jaw: 27"; back of skull 13" wide; nose is 9"; mouth opening: 18"; 29" from back of skull to tip of nose. $975 SOLD to Gary in Maryland 3/11/06
This exceptional gator head measures
26" front to back;
8" across the nose;
16-5/8" from mid-eye to tip of nose
12-3/8" across the widest part of head
Mouth is open 8"
Note the skutes also down the back of the head, all original teeth, felt bottom. Glenn is having a hard time holding it up!
Price: $900 sold
#G200-1 27.5" long RARE
#G200-1 RARE size measures a full 27.5" long! Exceptional taxidermy with the scutes being wrapped down the back of the head for a superb look.
Width at tip of nose: 7-1/2"; width over eyes side to side: 8-3/4"; width across back of skull 10-1/4"
Center of eye to tip of nose: 16-1/8"
Mouth opening: 5.5"
Primary tooth: 2" showing from gum line; height of head: 9"
Natural deformity in split right side lip near front.
$1165 SOLD
MONSTER gator heads SOLD
21" long to 25-1/4" long
NOTE: As of 2009, this huge size gator is no longer being caught & processed because their numbers have decreased
#G200
25-1/4" long; 12-3/4" across widest part of the head, 15-3/8" from center of eye to tip of nose; 8-3/8" across nose. WOW
$975 SOLD
#G201-1
25" long; 11-1/4" across the widest part of the head; 14-5/8" from center of eye to tip of nose, 7-3/8" across nose
$950 SOLD to AJ in Florida
#G201-2
24-3/4" long; 11-3/8" across the widest part of the head; 15-1/8" from center of eye to tip of nose; 8" across nose
$925 SOLD to Steve in Michigan
#G201-3
24-3/4" long; 10-3/4" across the widest part of the head, 14-1/4" from center of eye to tip of nose; 7-1/8" across nose
$925 SOLD to Chad in Louisiana
#G201-4
22-3/4" long, 11-1/4" tall, 11-1/4" at its widest part of the head; 14" from center of eye to tip of nose; 7-1/8" across nose. Skin with skutes completes the back beautifully; complete set of EXCEPTIONAL BIG WHITE teeth all original
$875 SOLD - David
Before
These photos above show an INCOMPLETE gator skull, typical of what Glenn gets to start with. This one is a HUGE skull (note the bullet hole in the "beak") measuring close to 24" long.

After


Fully Restored

24+" long, WEIGHS 11 POUNDS 13 OZ (16 lb with box 28x16x12")

NOTE: Bullet hole below left eye

$1495 SOLD plus actual Fedex ground to 48 continental U.S., or air to non-contiguous U.S.

(the teeth alone are worth $2000 sold individually)
G-Lot 90 AWESOME SKULL
Clean skull with nice teeth!
19-1/2" real alligator skull $465 SOLD
G-Lot 100 AWESOME SKULL
Clean skull, BIG teeth! (Value of the teeth is worth more than the skull itself!), 4th photo show gunshot entry hole on right, 5th photo shows gunshot exit
19" real alligator skull $435 SOLD
G-Lot 101 AWESOME SKULL
Clean skull with nice teeth! Gun shot hole above eye sockets, shown in 4th photo.
18" real alligator skull $400 SOLD
G-Lot 102 AWESOME SKULL
Clean skull with nice teeth! Gun shot hole on top of right eye socket, shown in 4th photo.
16" real alligator skull $350 SOLD
G-Lot 103 AWESOME SKULL
Clean skull with nice teeth! Gun shot hole in the center of the skull, above eye sockets, shown in 4th photo.
16-3/8" real alligator skull $385 SOLD
G-Lot 104 Gator Skull
14" long $285 SOLD
G-Lot-105 Gator skull, 2 bullet holes in top of skull
14" long x 6" wide
$285 SOLD
G-Lot-107 Gator skull
13" long
$265 SOLD
G-Lot-110 Gator skull, fixed in open position.
10-1/2" long x 5-1/4" wide
$195 SOLD
Click To Go To: Gators Page 1 Page 3 Page 4 Page 5 Page 6 Page 7 Page 8 Page 9
(TABLE OF CONTENTS ON PAGE 1)