ANIMAL ITEMS:
JEWELRY ITEMS
FOSSIL ITEMS
CLOSEOUT SALES:
ROCK ITEMS
OTHER COOL STUFF FOR SALE
HUMAN INTEREST
FOLLOW us on TWITTER for special DISCOUNTS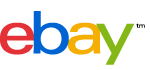 You Are On: Opals & Ivory Page 1
OPAL & IVORY
Table of Contents
Page 1 (You are on Page 1): Sterling & Woolly mammoth carved Serenity face pendants with other gems (Internal #O-12 to O-23)
Click To Go To:
Page 2 "Serenity Faces" pendants continued; Ganesh elephant carving pendant, Walrus ivory bead earrings (Internal #O-90 to O-205)
Page 3 Yowah opals pendants, and un-mounted Yowah opals, opal fish, opal elephant (Internal #O-103 to O-155)
Page 4 White & Blue opal cameos, white opal lapel pins & pendants, koala opal carvings (Internal #O-180 to O-499)
Page 5 Blue boulder opal pendants & earrings in 14k solid gold and in sterling silver; and Mexican opals (Internal #O-501 to O-590)
Page 6 Virtual Tour to
NEW BEDFORD WHALING MUSEUM, New Bedford MA
ALSO LOOK ON the ALASKA pages for IVORY CARVINGS and ARTIFACTS!
SERENITY FACE JEWELRY PENDANTS
This is Genuine Fossilized WOOLLY MAMMOTH ivory (10,000 years old) from Alaska, carved by artisans in Bali, and set in sterling silver and set with precious stones of Boulder blue opal (Australia), purple amethyst (Brazil), blue topaz, peridot, and/or South Seas salt water cultured pearls.
Natural differences in the color of the ivory, and the carving of the faces, and the color and sparkle of each gem is different enough to make each one unique!
Top loops allow for a generous size necklace chain or collar.
Look on Necklaces page 5 for suggestions.
TAKE 50% OFF ALL ITEMS ON THIS PAGE
LARGE OVAL SERENITY FACES with 5 amethyst (3" long x 1-1/4" wide)

$115.00 each

TAKE 50% OFF ALL PRICES

O-12-B

O-12-C

O-12-E

O-12-F

O-12-G

O-12-H

O-12-I

O-12-J
SMALL ROUND SERENITY FACES with ANGEL WINGS and 5 amethyst (2-3/8" long x 1-1/2" wide)

$115.00 each

TAKE 50% OFF ALL PRICES

O-13-A

O-13-B

O-13-C

O-13-D

O-13-I
SMALL OVAL SERENITY FACES with 4 amethyst (2-3/8" long x 1" wide)

$100.00 each

TAKE 50% OFF ALL PRICES

O-14-B

O-14-D

O-14-E

O-14-F

O-14-G

O-14-I
ROUND MOON SERENITY FACES with 2 blue topaz and pearls (2-5/8" long x 1-1/2" wide)

$115.00 each

TAKE 50% OFF ALL PRICES

O-20-B

O-20-D
SMALL OVAL SERENITY FACE with 2 blue topaz (2-3/8 long x 1" wide) $100.00
TAKE 50% OFF ALL PRICES

O-21-A

O-21-C

O-21-D

O-21-E

O-21-H

O-21-I

O-21-J
LARGE OVAL SERENITY FACES with 5 blue topaz (3" long x 1-1/4" wide)

$115.00 each

TAKE 50% OFF ALL PRICES

O-22-A

O-22-B

O-22-C

O-22-D

O-22-E

O-22-F

O-22-H

O-22-I

O-22-J

O-22-K
SMALL ROUND SERENITY FACES with ANGEL WINGS and 5 blue topaz (2-3/8" long x 1-1/2" wide)

$115.00 each

TAKE 50% OFF ALL PRICES

O-23-A

O-23-B

O-23-C

O-23-E

O-23-F

O-23-J

O-23-K
Click To Go To:
Opals & Ivory Page 2 Page 3 Page 4 Page 5 Page 6