ANIMAL ITEMS:
JEWELRY ITEMS
FOSSIL ITEMS
CLOSEOUT SALES:
ROCK ITEMS
OTHER COOL STUFF FOR SALE
HUMAN INTEREST
FOLLOW us on TWITTER for special DISCOUNTS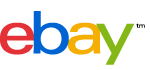 You are on: Newsletter Page 1
NEWSLETTER NOVEMBER 2015
JUST RETURNED from 2 weeks in Alaska on a buying trip. Here's the first taste of what we found...
Six beautiful vintage scrimshaw SPERM WHALE TEETH were part of the stash we brought home from this trip.
SO much more to come, stay tuned!
These are on
Alaska page 2, under "Teeth", #AK-TOOTH-25 thru 30
BISMUTH GEODE PENDANTS
Now on
Pendants page 2, a unique & affordable gift, even for yourself!
MAMMOTH TUSK - Our third we have acquired, now restored and available for sale on

Fossils page 2. (F-230-11A)
Young grizzly bear mount! Also a HUGE Moose head, and a large Buffalo hide (same page), acquired from an old collection, now for sale.
(Safari Animals page)

PAIR OF "ELEPHANT TUSKS" which are molds, with thick pieces of water buffalo/cow bone glued to the mold and carved, is now for sale
(Weirdest, page 1, #W-ELE-1
and the count of Narwhal tusks is now up to FOUR (purchased within the U.S., all vintage dated pre-1972, now available for U.S. purchase (Alaska page 2

#AK-WHAL-46 through 49):
Last but not least, several hundred more American alligator tooth pendants, up to 5" long, are on the website for sale (Gators, page 9):
A few weeks ago, the two hosts of "SO YOU WANNA SELL ON EBAY" interviewed Heidi from Where on Earth for a half hour.


The purpose of the audio podcast is to answer questions people may have on how to be successful on Ebay. In the process, Heidi was able to share interesting stories about the things they sell, and tips on why they are successful.


Link to the website and the audio podcast is below:


And, we hope you enjoy the photo of one of the roses in our garden (above).
Stay tuned for more weird stuff to be added to the site.


Sincerely,


Glenn and Heidi Reed

Where on Earth

www.tellmewhereonearth.com
WHERE ON EARTH?

NEWSLETTER MARCH 2015

WHAT'S NEW?


This is Glenn in his (new) vintage wolverine "Mountain Man" hat, Heidi's best Christmas gift to him. Since he had rotator cuff shoulder surgery last April 1, due to injuries sustained during our move to Spartanburg, it has been a rough year for him. But thanks to his skilled orthopaedic surgeon, Dr. Thomas Leong, he is back on his feet and working like crazy to catch up.





200+ ESKIMO IVORY CARVINGS ADDED. We have added well over 200 pieces from our personal collection to the Alaskan Ivory pages 1-2, including
new grizzly bear claw jewelry (Claws, page 1) - take a peek!




BOAR'S TEETH AND CARVED GIRAFFE BONES: On Weirdest page 1 - Giraffe bones are in a yellow section, Boar's teeth in a red section halfway down the page.



VINTAGE BLACK BEAR COATS, and EEL SKIN PURSES: On Exotic Leather page, EL-5 purses (top of page) and EL-1000-75 series (bottom of page)




MAMMOTH IVORY carvings on Fossils page 2, F200-5 through 14, released from our personal collection.




ANTLER, BONE & MAMMOTH IVORY ANIMAL CARVINGS, on Animal Carvings page




CAVE BEAR MOLARS, FINGERS AND CLAWS: A new selection added to the Cave Bear pages 1-2, AND more are coming, stay tuned!



GATOR JAW BONE KNIVES, and FOOT POUCH: On Gators page 5 (2/3 down the page)



GREENLAND SHARK JAW: One left, on Shark Jaws page 6



GOBLIN (S-180), SANDTIGER (S-169) Collector modern shark teeth on Sharks page 1,



AND FOSSIL THRESHER SHARK TEETH (S-307) Collector fossil shark teeth on Sharks page 3



ALIEN CAVERS AND BIG FOOT LICENSES, on Aliens page 4



FISH FOSSILS from Wyoming, on Fossils page 5



NEW EYEGLASS LEASH DESIGNS - Fully beaded, specialty iridescent hematite beads, and classy Austrian crystal faceted beads, they even convert to necklaces! On Eyeglass Holders page 1, bottom of the page (E-99 series)



KANGAROO SCROTUM POUCHES - back in stock! Exotic Leather page 1, E-900 series




TAGUA NUT ANIMAL CARVINGS- Huge new inventory from Ecuador, half is on now, the other half will be on the website in March.

TIGER-EYE & MALACHITE GEM STONE NECKLACES - Exquisite huge beads of malachite (V493 on

Necklaces page 4

), and NEW blue & golden mixed color tiger eye large bead necklaces. (V318 series on

Necklaces page 3

)





WHAT'S COMING?




WOOLLY MAMMOTH TUSK - Found on the shores of Unakaleet Alaska by a Native Eskimo, it is being restored as we are writing this newsletter, by our professional in Palmer Alaska. It will join the other two mammoth tusks already on the website on Fossils page 2 in the F-230 area (photo is the F230-10 tusk which is for sale and already restored).




Don't forget we mentioned another 256 hand carved Tagua nut animal carvings are still coming from Ecuador.




ANIMAL PENDANTS Carved of BONE - a new herd has arrived such as owl, bear, buffalo, horse, dragonfly, bunny, wolf, snake & turtle and will be on shortly.




60 more NATIVE ESKIMO TOOL ARTIFACTS will be on Alaska Carvings pages 4-5




YET TO BE SORTED - UNTOLD TREASURES JUST ARRIVED - starting with countless Megalodon, Mako and (2nd photo) ALL Hemipristis fossil shark teeth.




OUR NEWEST COLLECTOR PIECES




BOOM !! Here's our newest drum, from the Qualla Art Center, Cherokee Nation, North Carolina. Made of a cottonwood trunk and cowhide drum head. (not for sale)




(Above) Here's our new "elephant tusks" - not real tusks, made from molds, with thick rectangular pieces of water buffalo bone glued to it, then exquisitely carved. What an entry to our dining room! (not for sale ..

yet)







(Above) A totem carved with all Alaskan animals and Eskimo hunters, carved from a large fossil whale rib from Alaska. What an addition to the collection! This one is for sale, (Alaska page 3, #AK-DS-606)




(Below) A premier piece! A 100,000 year old HUGE fossil whale vertebra, carved with whales and whale eyes. This is also for sale, also on Alaska page 3, #AK-DS-605).










(Below) NARWHAL TUSKS - not one but TWO, both vintage pieces obtained within the U.S. (and only shipping within the U.S.), both for sale on Alaska page 2 as AK-WHALE-46 + 47)




We trust you will have a snow-free remainder of the winter, and a warm spring. This was sent by a "sick" friend that "gets us"...










We're here to answer any questions and handle your orders, or even look at weird stuff you are looking to sell.




Heidi and Glenn Reed

WHERE ON EARTH?

Weird and Dead Stuff

864-541-8448