ANIMAL ITEMS:
JEWELRY ITEMS
FOSSIL ITEMS
CLOSEOUT SALES:
ROCK ITEMS
OTHER COOL STUFF FOR SALE
HUMAN INTEREST
FOLLOW us on TWITTER for special DISCOUNTS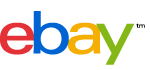 You are on: Newsletter Page 1
Where on Earth Newsletter
SUMMER SALES, What's New?

June-July 2014

Hello good customers and friends,


Big news is that we have completed the move from Myrtle Beach, 4 hours way, to the "upstate" of South Carolina to Spartanburg.
Larger home & property, great choice, plenty of cultural events and restaurants in the area. But the move of 50 tons of business & personal inventory almost killed us. Glenn damaged his shoulder in the move, requiring Rotator cuff surgery April 1 - needed, though recovery time is long and unpleasant (we wouldn't wish this injury on anyone). But business continues to grow, and we have much to share.
Here is a beautiful bouquet of flowers shared by friend Carla in Wisconsin, gathered from her garden.
LARGE ALLIGATOR TEETH
We recently acquired a substantial collection of large alligator teeth. Glenn has capped some of them, the new pendants are on a new Gators Page 9 for you to view and purchase. He is also working on some "Macho Gator" style of multiple large gator tooth necklaces (they will be on Gators Page 1) so stay tuned!


SQUALICORAX FOSSIL (Crow) SHARK TEETH
New offering! Naturally Heart-shaped fossil shark teeth, now on a new Sharks page 17.
OTHER NEW INVENTORY
Inventories of GEM ANIMALS, BISMUTH, MOLDAVITE, BRASS ANIMAL Brooches, CZECH Brooches, and BONE ANIMAL Pendants have all been expanded.
WHAT'S BRAND NEW?
We recently acquired a large collection of SAFARI ANIMAL MOUNTS such as Boar, 4 horned ram, Water buffalo, alligator, American buffalo, mountain goat, pheasant, fish, long-horned cow horns, etc. They are here under a new category as SAFARI ANIMAL MOUNTS. Here is Glenn with his favorite, the American Buffalo. Or did his beard REALLY grow?
NERDLAND - Weird Science + Animals
Heidi has posted some Weird Science photos and facts, and some Great Advances in Humanity to our Facebook page and Twitter, often daily. Here are some of the best:
How about an awesome Blue Whale Kite (photo)
We hope you have a safe and fun and family-filled summer, and a Fourth of July holiday.
A special shout-out to all Veterans for the Freedoms we enjoy because of their service to this great country. And a special salute to the Wounded Warriors Foundation for their honorable work on behalf of our injured veterans.
Glenn and Heidi Reed
WHERE ON EARTH? Weird and Dead Stuff

whatnext1020@gmail.com

phone: 864-541-8448 (9 am to 9 pm EST, seven days a week).

www.tellmewhereonearth.com