ANIMAL ITEMS:
JEWELRY ITEMS
FOSSIL ITEMS
CLOSEOUT SALES:
ROCK ITEMS
OTHER COOL STUFF FOR SALE
HUMAN INTEREST
FOLLOW us on TWITTER for special DISCOUNTS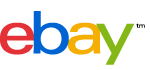 You are on: Newsletter Page 1
Where on Earth Newsletter
What's New?

FEBRUARY 2015

Hello good customers and friends,
After our move in January 2014, Glenn had to have rotator cuff shoulder surgery for shoulder damage sustained during the move. It has taken
the better part of a year for him to regain strength and feel "like his old self".
WHAT'S NEW?
200+ ESKIMO IVORY CARVINGS ADDED. We have added many pieces from our personal collection to the Alaskan Ivory pages 1,take a peek!

BOAR'S TEETH AND CARVED GIRAFFE BONES: On Weirdest page 1 Giraffe bones are in a yellow section, Boar's teeth in a red section halfway down the page.

VINTAGE BLACK BEAR COATS, and EEL SKIN PURSES: On Exotic Leather page EL-5 purses (top of page) and EL-1000-75 series (bottom of page)

CAVE BEAR MOLARS, FINGERS AND CLAWS: A new selection added to the Cave Bear pages 1-2 AND more are coming, stay tuned!

GATOR JAW BONE & HIDE KNIVES, and FOOT POUCH: On Gators page 5 (2/3 down the page)

GREENLAND SHARK JAW: One left, on Shark Jaws page 6

GOBLIN (S-180), SANDTIGER (S-169) Collector modern shark teeth on Sharks page 1

AND FOSSIL THRESHER SHARK TEETH (S-307) Collector fossil shark teeth on Sharks page 3

ALIEN CAVER'S AND BIG FOOT LICENSES, on Aliens page 4

FISH FOSSILS from Wyoming, on Fossils page 5

NEW EYEGLASS LEASH DESIGNS - Fully beaded, specialty iridescent hematite beads, and classy Austrian crystal faceted beads, they even convert to necklaces! On Eyeglass Holders page 1,bottom of the page (E-99 series)

KANGAROO SCROTUM POUCHES - back in stock! Exotic Leather page 1, E-900 series
OTHER NEW INVENTORY COMING
TAGUA NUT ANIMAL CARVINGS, a huge inventory will be posted shortly, biggest yet!
NERDLAND - Weird Science + Animals
Heidi has posted some Weird Science photos and facts, and some Great Advances in Humanity to our Facebook page and Twitter, often daily. Here are some of the best:
How about an awesome Blue Whale Kite (photo)
We hope you have a snow-free rest of your winter, and a warm spring!
Glenn and Heidi Reed
WHERE ON EARTH? Weird and Dead Stuff

whatnext1020@gmail.com

phone: 864-541-8448 (9 am to 9 pm EST, seven days a week).

www.tellmewhereonearth.com