ANIMAL ITEMS:
JEWELRY ITEMS
FOSSIL ITEMS
CLOSEOUT SALES:
ROCK ITEMS
OTHER COOL STUFF FOR SALE
HUMAN INTEREST
FOLLOW us on TWITTER for special DISCOUNTS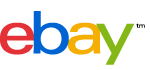 You are on 2013 Travel America, PAGE 1
TABLE OF CONTENTS
Page 1 - You are on Page 1, scroll down: Day 1-2-3 (June 27-29) Metropolis IL, Cape Girardeau MO, Steelville MO, Amish Bakery, Leavenworth & Atchison KS, Nebraska
Page 2 Day 4-5 (June 30-July 1) - Omaha NE (Union Station/Durham Museum - Sue the T-Rex, Corn Palace & other sights in NE and SD
2013
TRAVEL AMERICA/CANADA
June 27 through September 1, 2013
67 days, 15,501 miles
How did this even happen?
Glenn made the drive from South Carolina to Alaska 18 years ago in a big motor home with his first wife before her death from MS. He wanted to drive this route again with Heidi, by car. THIS turned out to be the year, and we actually exceeded the miles he drove back then (15,000)
So, we started out the day after our 12th wedding anniversary, thinking we would be gone a month. Little did we know it would be 67 memorable days, a real life-changing trip for both of us. Thanks to our confidence in newly-trained Kathy to handle the business while we were gone, we were able to make this trip without worries.
Here's the map showing the route we took to Alaska (orange), and the return route to SC (green). You will see we put the U.S. and Canada maps together to show the whole trip. When we looked at it, even WE thought we were crazy to do it!
Sections of the U.S. map close up to show the trip up, through the States, exited the U.S. through Montana, then Canada (Alberta, British Columbia and the Yukon provinces) to reach Alaska (orange)
and the trip back (green) entering into WA State. We were already at a month being gone when we hit Washington State. That's when we realized the trip would take much longer.
DAY 1, June 27
(720 miles)
We drove a long day from Myrtle Beach SC to reach Metropolis IL as we were driving familiar territory and wanted to make good time. Plus, we were so burned out from too much work and no play, we, had little curiosity to find new sights along this leg of the trip. Instead, we stuck to the freeway, what we call the "corridor of trees" right to Metropolis. We apologize to all the folks living in SC, NC and TN for overlooking these great States on this leg of the trip, though we have numerous travel segments on the Latest Travels pages of destinations in these States.
We did note, however, that Al Gore's father (Albert) sponsored the famous Highway Bill in 1954 which was responsible for the highway system we enjoy across America. We saw the tribute to him in Eisenhower, TN. Here is more info about it:
http://docsouth.unc.edu/sohp/A-0321-2/excerpts/excerpt_3128.html
METROPOLIS IL
Metropolis is known for being the "Home of Superman". We have done a photo tour of the town on the Latest Travels pages but it's always a novel stop. We spent the night here at Harrah's (free).
DAY 2, June 28
leaving METROPOLIS IL
Here is a gigantic cemetery headstone Monument for "Kimball" in the Metropolis IL cemetery
MISSISSIPPI FLOODING, BRIDGE from IL to MO
The mighty Mississippi had flooded nearby wheat fields in IL, creating a habitat for white cranes and other birds such as redwing blackbirds, near the bridge to MO
Bridge over the Mississippi from IL to MO. We love how the shape of bridges changes from different angles & distances. Last 2 photos are taken from the Cape Girardeau side in MO.
CAPE GIRARDEAU, MO

Just over the bridge is this lovely, historic, quaint town. Our natural curiosity has come back in full force. We are realizing we really are on vacation and it's time to have fun. Here is a beautiful red brick church near town, and a view of just one of the downtown streets.

MISSISSIPPI RIVER TALES

The 1100 foot flood wall downtown, between the Mississippi River and Cape Girardeau here, is painted with scenes of Missouri's history called Mississippi River Tales - from Native American history to Spanish conquistadors to missionaries, Lewis & Clark, early settlers, African-American history, etc.

WALL OF FAME

A 500 foot mural wall also on the Mississippi, of 45 famous people who came from the State of Missouri is called the Wall of Fame - such as Dale Carnegie, Harry Truman, Mark Twain, Dred Scott, George Washington Carver, Walter Cronkite, Calamity Jane, Jean Harlow, Vincent Price, Laura Ingalls Wilder, Tennessee Williams and Jesse James. It was a great tribute to them and very educational as well. Painted by Margaret Randol Dement. Full list here:

http://en.wikipedia.org/wiki/Missouri_Wall_of_Fame

FLOOD WALL & DOORS

Info on the flood wall, compliments of the Army Corps of Engineers. Note the size & thickness of the flood gate

A barge under the bridge, and in open water

a train chugging by at the flood wall

Okay, this is right up our alley. A deer wearing a bridal dress riding a bicycle in a store window downtown?

The courthouse, a prominent view on top of a hill downtown

ANDY'S FROZEN CUSTARD

A bright spot was finding Andy's Frozen Custard stand just outside of town. Heidi, being a Wisconsin girl where these stands are everywhere, has missed having frozen custard since moving to South Carolina except when we travel further north. We did not realize how far south the frozen custard has now traveled. A pleasant surprise!

We played at the pleasant Isle of Capri casino (free buffet lunch).
IRON MOUNTAIN RAILWAY
JACKSON, MO
"Saturday, 1pm, Train Robbery" caught our attention. This is a 1946 steam engine, now a tourist attraction. It used to transport iron ore from Iron Mountain to St. Louis. They sponsor Murder Mystery trips and a re-enactment of a train robbery with the "James Gang". More info on this here:
http://www.slimrr.com/artical1.html
| | |
| --- | --- |
| An "Uncle Sam" scarecrow on a fence, between Jackson & Farmington MO. We missed the storm showing in the ominous clouds | A great Pink Elephant above the Blackwell Motors business in Farmington MO. We do love Roadside Americana |
STEELVILLE, MO

"Missouri Hick BBQ South" Restaurant, hilarious

Beautiful Hibiscus flower, downtown

Painted Canoes as Art

As we have found in different cities across the country, the Art Council creates a particular item and challenges artists in their city to decorate them as they wish. We have seen fish, bears, pigs, moose that we have showcased in our Latest Travels Pages. This town's specialty was canoes. And we were ready to document them to share the fun with you.

(Peace Sign); "Paddle for Peace"

"Welcome to Steelville" with map

Camping theme

Native American look

"St Francis pray for us", monk holding a cat theme

Tubing down the river theme, called "Summer Fun at Eagle Hurst"

Dogs vs. Cats theme

"Steelville High School", cardinal bird theme

"From Mountain to Cup" theme

"The Trail of Tears", also called the "Journey of Injustice"; a horrifying Native American history of the Indian Removal Act signed by President Andrew Jackson in May of 1830. This is worth reading about in more detail. 645 wagons provided for 16,000 Indians for example; over 60,000 Cherokees alone died in the forced trek to their "new homes" in eastern Oklahoma. We came across Historical signs that we were on the Trail of Tears quite often in our travels.

http://en.wikipedia.org/wiki/Trail_of_Tears

"Steelville Honors Indigenous Ancestors", Phoenix or Firebird theme

Christian Cross theme

Watermelon theme

Steelville 8th Grade; a boat sinking, and a waterfall wish I knew the rest of the story!

"Stream dreamin' "- dot painting similar to Aboriginal Australian art and Dream Time; one of Heidi's favorites

"Thank you Troops" and "America the Beautiful"

A tribute to Vincent Van Gogh's "Starry Night"

"Crafted for the Great Outdoors", an ad for Blue Moon beer

"The Beginning"; this may be a reference to a Scavenger Hunt held each year that deals with clues to finding particular canoes, this may be the starting point.

Beautiful floral design

Steelville Preschool "Where Learning is Fun"

"In God We Trust", Steelville High School, class of '64

Steelville High School Cardinals, Class of '64

"Battle at Huzzah Valley", this battle is re-enacted each year at the resort of this name. Reference to the dramatic running fight following the Battle at Pilot Knob, for you war buffs.

"Music in the Valley", at a music store on the edge of town

I know we didn't catch them all, but you can just picture Heidi scampering across traffic from one side of the road to the other, Glenn driving down to the next parking lot to pick her up to find the next canoe to photograph. It was great fun.
We spent the night in Jefferson City MO
DAY 3 (JUNE 29)

Other roadside Weirdnesses in

Missouri

FREEBURG, MO

Dickneite Oil Co. using an old Sinclair dinosaur, decorated with 4th of July hat & fireworks

TIPTON, MO

Ghetto Superstar Cycle Center

I don't know about you, but that's a weird name for a cycle place

TIPTON, MO

A strange turkey carved out of stone at the Koechner Turkey Coops place.

Little did I know till we got home and researched this place, that this is the home of comedian & actor David Koechner. Best known for playing Champ Kind in the Anchorman films, and Todd Packer on NBC's The Office.

His family runs a business of making turkey coops. As he states "if you see a truck carrying turkey coops, they have likely been made in Tipton". Who knew?

http://en.wikipedia.org/wiki/David_Koechner

DUTCH BAKERY & BULK FOOD STORE (AMISH)

Tipton, MO

We see "bakery", and know it's an Amish store, we stop! This was a refreshing stop, to see all the bulk foods & spices (even a candy devilled egg). We ordered a monster ham sandwich from a fresh-faced young man who cut the home made bread, meat & cheeses & fresh vegetables, ate half at a picnic table outside, and munched on the rest down the road. We also bought ears of corn that pop into popcorn in the microwave (awesome), applesauce (yum), Sioux City orange cream soda (we love weird soda flavors & brands), and individually sealed chocolates.

We were respectful to not photograph any of the employees. A pleasant experience. We have related fondly about that great sandwich and the young hands that prepared it. It doesn't take a gourmet meal to impress us. Great customer service and tasty food is enough.

TREE GROWING OUT OF SILO

South of Knob Noster, MO

Glenn did a rare turnaround when he realized this huge tree was growing right out of the silo. How long has this been growing there, we wondered?

MO BRIDGE over Platte River at Farley MO
WROUGHT IRON FENCE

Farley, MO

Near a railroad tracks, a property for sale had this gorgeous set of wrought iron gates in a branch style, and ornate lamp

THE TRACTOR SHED

Farley, MO

Up on this high limestone cliff stood an army of tractors for sale or repair. Impressive.

TRAIN

Farley, MO

Help! Train collision imminent! (Kidding, this train was going extremely slowly. Just one of Glenn's jokes).

Bridge over Missouri River to Kansas
We spent the night in Harrah's in North Kansas City, MO
DAY 4, June 30

LEAVENWORTH, KANSAS
Historical building downtown at 6th St.

As you will find, we love historical buildings too.

"Fish Shack and Critters" .. really?

what critters? We didn't peek in to find out...wish we had!

"The Queen will NOT be Accepting an Audience" - in a shop window downtown

Abraham Lincoln statue

Commemorating the date 12/3/1859 First Campaign Speech for the Presidency given at Stockton Hall, 4th & Delaware, Leavenworth, KS

Boy Scouts of America gifted this replica of the Statue of Liberty to Leavenworth KS
Beautiful camouflage eye, ad for military discounts for eyewear

Botannica Salon & Spa, lovely door and ivy growing on the building.

Unexpected effect - the windows beside the door reflects a mosaic of our car and the Abraham Lincoln statue

What EVERYONE knows about Leavenworth -

the Federal Penitentiary is there. It happened to be visiting day.

Outside Leavenworth

Buffalo in a field, heads buried in the sweet grass, like so many cows. Little did we know that up in the Yukon we would encounter a herd of 200 free-ranging buffalo that would be a huge highlight of our trip. Buffalo are one of Glenn's favorite critters.
ATCHISON, KANSAS
A double bridge near Leavenworth & Atchison KS (railroad & vehicle)

Amelia Earhart Birthplace Museum (born 1897, house dates to 1860)

Yup, sure looks crooked to us too

http://www.ameliaearhartmuseum.org/

Here's lookin' at you! Historic building, downtown
Beautiful bronze elk in front of the Elk's Club
Strong Body Shop, Inc. is a historic Ford building
Soldiers & sailors Memorial Building
"A Touch of Class" Styling Salon. Great snow igloo look
Atchison Rail Museum, adjacent to the Santa Fe Depot, operated by the Northeast Kansas Railroaders.

Look at the cow catcher on this! And the huge railroad switching yard.

It's ALIVE!

(Sorry, we forgot to grow up). We saw this "Lazarus come out" "stone rolled away from the tomb" on the Mount Calvary Cemetery sign in Atchison County, KS, and Glenn couldn't resist playing Lazarus. This cemetery is between Atchison and Bendena, Kansas, also known as Saint Benedicts Cemetery, GPS coordinates: Latitude: 39.59720, Longitude: 95.13110
OTHER SMALL TOWNS ALONG THE WAY
RICKLEFS TEXAS LONGHORNS
Bendena KS
Not only was it fun to see Longhorn cows again, but there's a buffalo happy to mingle with them as well.
Tree house any kid would love, in Fairview, KS
NEBRASKA
Ken & Velma Albin have a creative dinosaur statue in their front yard made of farm equipment disks and other parts. Just our kind of Roadside Americana. (Hwy 75 North of the Nebraska state line). I'll bet that's Velma in the garden.
AUBURN, NE
Someone likes to make storage space out of old truck pickup beds. This may be on the edge of Auburn

Interesting design on the Time Warner Cable building

Hetzel's Block Building, dated 1890

Historic 1890 building housing the Union Bank & Trust and Esser Flooring businesses

Here's a humorous Hamburger Man statue at the Dairy Sweet. Looks like an older (bald) version of the Big Boy from years ago (I remember it as "Marc's Big Boy", Glenn remembers it as "Shoney's Big Boy". There is a surprising background to the Big Boy's restaurant & statue. A young fan of the new hamburger created by Bob Wian of Bob's Pantry was a chubby 6 year old that wore droopy overalls. This child would sweep the floors for a hamburger. He is the model for the original Big Boy's statue. Who knew?

http://bigboy.com/history.html
WOSTREL FAMILY'S UNION ORCHARD
Union, NE (9 miles N of Nebraska City)
FIVE GENERATIONS OF NEBRASKA FARMERS
Here's a layout of the farm, and a Palmer Filter Press for cider, outside the store with its history. We bought apple cider donuts and cherry juice here (yum!)
Its history starting out as the University Fruit Farm is fascinating:
http://www.unionorchard.com/history/history-of-union-orchard/
OFFUTT AIR FORCE BASE
outside of Omaha NE
Impressive plane & flags at the entry to the AFB & VA Center
Veteran's Memorial Bridge
originally the South Omaha Bridge, but renamed the Veterans Memorial Bridge in 1995) was a continuous warren through truss bridge over the Missouri River from Omaha NE to Council Bluffs, IA on Hwy 275
"ODYSSEY"
Well, that's ONE name for them. $3 million for four abstract art - jagged sculptures on the Interstate 29/80 in Council Bluffs IA on each corner of a highway overpass. Created by international sculptor Albert Paley, itís intended to represent the "transformation of the land through machinery and agriculture". Many locals have other names for it, "Nightmare on 24th Street", "a pile of junk"; one man rear-ended another car while he craned his neck to look at them; other opinions of locals cannot be printed. Roadsideamerica.com dubbed them "Iowa's Spiky Towers". We love whatever's weird.
We stayed at Harrah's in Council Bluffs, IA this night
Click to Page 2