ANIMAL ITEMS:
JEWELRY ITEMS
FOSSIL ITEMS
CLOSEOUT SALES:
ROCK ITEMS
OTHER COOL STUFF FOR SALE
HUMAN INTEREST
FOLLOW us on TWITTER for special DISCOUNTS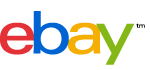 You are on: Zoobooks and Books Page 1
ZOOBOOKS

The science fun/reference books on critters for kids ages 2 to 100 !

Here's an sample inside of the gators book...

$6.00 each or 2 or more for $5.00 each

#BK-1

Alligators & crocodiles

(28 available)

BK-2

Bats

(9 available)

BK-3

Snakes

(9 available)

#BK-4

Endangered Animals

(4 available)

#BK-9

Whales

(20 available)

#BK-10

Turtles

(8 available)

#BK-10A

Turtles

(3 available)

#BK-11

Sharks

(62 available)
SHARK & FOSSIL BOOKS
#BK-31
Sharks in Question, The Smithsonian Answer Book, by Victor G. Springer and Joy P. Gold.
187 page book, 10x7" paperback, gently used--hard to get.
VERY readable, some color photos. Arranged to answer most-asked questions such as: Must sharks swim to breathe? How long do sharks live? Do sharks feel pain? Do sharks get sick? What are the major groups of sharks? And sections on "The Supersharks", "Shark Attack", and "Sharks and Us--how to become a shark specialist / what is left to learn about sharks?
7 available:
2 excellent condition @ $26
3 good condition @ $24
2 fair condition @ $20
#BK-32
Fossil Vertebrates-Beach and Bank Collecting for Amateurs, by M. C. Thomas, New Edition, 28th Printing 2001. New. 6x9" booklet, 72 pages.
60% of the book is devoted to photos and fossil ID of elephant material, bison, horse, camel, deer, wolf, peccary, saber-toothed cat, glyptodont, armadillo, sloth, racoon, rhinoceros, turtle, tortoise, alligator, whale, porpoise, fish, shells, and many shark tooth species.
The other 40% is devoted to helping to understand how fossils occur, how to look for fossils on the beach, and on the banks of many different states.
$16.00
#BK-33
SHARK
Attacks and adventures with Rodney Fox
New, paperback book, copyright 1975, 9x6.5", 64 pages long, by Olaf Ruhen. . Many color photographs of Rodney Fox with sharks, graphic pictures of his wounds, of many Great Whites he caught, including underwater photos. Rodney Fox sustained the worst shark attack by a 20 foot Great White, and survived. Makes excellent reading, makes a great collectible for yourself or the Rodney Fox or Great White shark afficionado.
Rodney is a personal friend of Glenn Reed, so we got the books while Glenn was in Australia.
$45.00 ($10.00 more to ship outside the U.S.)
#BK-37 The Incredible Journey through the World of the Dinosaurs - YES, that is the WHOLE TITLE! By Nicholas Harris
This soft cover book is 32 pages, 12" x 9-3/4" in size
Take a trip through time millions of years ago - stand somewhere in the western U.S. hundreds of millions of years ago and see the dinosaurs that lived. Now "CLIMB" through the WINDOWS cut in each page to the next illustration where the date has moved ahead millions of years. Same place, but very different dinosaurs. And so on, all the way through to when the dinosaurs finally became extinct. It's an adventure you'll never forget (see examples above). Kids eat it up - plenty of technical details for their minds to absorb and enjoy.
OUR PRICE: $10.00 INCLUDES U.S. SHIPPING
(1 available); add $9 to ship anywhere else in the world
#BK-39 Indian & Eskimo Artifacts of North America, by Charles Miles.
This book is a guide to over 2,000 examples of major kinds of North American native-made and -used artifacts.
244 page, hardcover book, gently used.
VERY informative, photos in black and white with a few in color.
$22 (2 available)