ANIMAL ITEMS:
JEWELRY ITEMS
FOSSIL ITEMS
CLOSEOUT SALES:
ROCK ITEMS
OTHER COOL STUFF FOR SALE
HUMAN INTEREST
FOLLOW us on TWITTER for special DISCOUNTS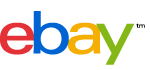 You Are On: Music Page 1
Music Jewelry
Table of Contents
Miniature music instrument jewelry pins, charms, necklaces, key chains, and earrings.
Photos below are STOCK PHOTOS, QUANTITIES AVAILABLE, unless individually stated otherwise.
Page 1, (You are on Page 1 scroll down to view): MICROPHONES, VIOLINS, ALTO SAX: Shure SM58, Shure 55 SH, Neumann U67/87, Neumann TLM 170, Electrovoice RE 20, RCA 44B/BX, RCA 77D/DX, AKG-D112, AKG C414, String Bass violin, Cello Vuillaume Strad, Stradivarius violin Messiah, Alto Saxophone Selmer Paris Mark VI. (#M-1 to M-15)
Page 2: ORCHESTRAL INSTRUMENTS, some GUITARS: Baritone saxophone Selmer Paris Mark VI, Soprano saxophone Selmer Paris Mark VI, Tenor saxophone Selmer Paris Mark VI, Euphonium Besson 4 Valve, Cornet Besson, Tuba Mirafone 186 5U, Harp Lyon & Healy, French Horn Holton Farkas, Trumpet Bach Stradivarius, Trombone Bach Slide, Clarinet Buffet, Oboe Loree, Bassoon, Flute Open hole, Ramirez Classical Guitar, Martin HD 28 Acoustic Guitar, Fender P Bass guitar, Fender Stratocaster guitar, Fender Telecaster guitar, Hofner Cavern Bass Beatles guitar (#M-200 to M-225)
Page 3: GUITARS, BANJO, PIANO, KEYBOARD, MARSHALL, HARMONICA, MESA, VU METER, PERCUSSION, and MUSIC NOTES: Gibson ES 335 1958, B C Rich Ironbird, B C Rich Warlock, Ovation Roundback, Gibson Flying V, Gibson Explorer, Gibson Les Paul, Jackson Randy Rhoads, Gibson Les Paul 1959, Dobro 1000 Resonator, Rickenbacker bass, Banjo, Emmons D 10 Pedal Steel guitar, Snare drum Noble & Cooley, Drum set Ludwig double tom, Cymbals, Drumsticks, Conga drum, Piano Hamburg Steinway, Piano Keyboard, Yamaha DX 7 Synthesizer keyboard, Roland Synthesizer keyboard, Marshall Head Amp 1959, Mesa Boogie Amp, Weston Vu Meter, Harmonica Hohner Meisterklasse, Bass clef, G Treble Clef, Eighth Note, Music Award (#M-300 to M-334)
Instruments are perfect miniature replicas of the originals (copyrights from the manufacturers of the real instruments).
One inch to 2 1/2" in length. Pewter, pewter cast, with nickel/silver plate (non-tarnish) or 24k gold electroplate. You can almost play them!
Detail cannot be faulted, even by professionals. Most are tack-pins, some are clasp pins, som e are charms made from the same mold, or key chains, or pendants. Backs are flat unless listed as 3D.
Necklace chains are 18", goldtone or silvertone
Great for the family or friend who is a musician!
MUSIC INSTRUMENT JEWELRY
Below is an example of the "clasp pin" back:
and the "tac pin" backing:
SHURE SM-58 MIC

Unidirectional Dynamic Mike - The ubiquitous SM-58 is used for Rock, Rap or Presidential news conferences.

Available in short pewter, short silver (1"), long silver (1.5"), short gold, long gold unless specified. Back is hollow.

#M-1-A. TACK PIN, SHORT. Pewter.
$23.00
#M-1-B. TACK PIN, SHORT, gold.
$23.00
#M-1-D. TACK PIN, LONG, nickel-silver
$23.00
#M-1-E. TACK PIN, LONG, gold
$23.00
#M-1-F. KEYCHAIN, SHORT, PEWTER
$26.00
#M-1-G. KEYCHAIN, SHORT, SILVER
$26.00



#M-1-H. KEYCHAIN, SHORT, GOLD
$26.00



#M-1-J NECKLACE, SHORT, GOLD
$29.00
#M-1-L. NECKLACE, SHORT, PEWTER
$29.00
#M-1-M. NECKLACE, SHORT, SILVER
$29.00



#M-1-O. EARRINGS, SHORT, GOLD
$46.00
#M-1-P. EARRINGS, SHORT, PEWTER
$46.00
#M-1-Q. EARRINGS, SHORT, SILVER
$46.00
NEUMANN U67/87 MIC

Multipattern Condenser Mic. The world standard for solo recording. Fully three-dimensional. 1 3/8" long.

Available in pewter, silver plate, and gold plate unless specified

#M-2-A. TACK PIN, PEWTER

$23.00

#M-2-B. KEYCHAIN, GOLD
$26.00
#M-2-C. KEYCHAIN, PEWTER
$26.00
#M-2-F. NECKLACE, GOLD
$29.00
#M-2-G NECKLACE, PEWTER
$29.00
#M-2-I

EARRINGS, GOLD

$46.00
#M-2-J Earrings, pewter
$46.00
ELECTROVOICE RE-20 MIC

Variable-D Cardioid, a large diaphragm mic. Used for singers, announcers, horns and bass drums. Fully three-dimensional, 1.5" long.

Available in pewter

#M-3-A. TACK PIN
$23.00
#M-3-B. KEYCHAIN
$26.00
#M-3-C. NECKLACE
$29.00
#M-3-D. EARRINGS
$46.00
RCA 44B/BX MIC

Bidirectional Velocity Ribbon Mic - since the 1930's, the announcer's favorite. The large ribbon in this mic made even the smallest voice sound like thunder.

Available in pewter, silver and gold unless indicated, 1-1/4" long, fully three dimensional

#M-4-A TACK PIN, PEWTER
$23.00
#M-4-D. KEYCHAIN, GOLD
$26.00
#M-4-E.

KEYCHAIN, PEWTER

$26.00
#M-4-F. KEYCHAIN, NICKEL-SILVER
$26.00
#M-4-G. NECKLACE, PEWTER
$29.00
#M-4-H.

NECKLACE, GOLD

$29.00
#M-4-I

NECKLACE, NICKEL-SILVER

$29.00

#M-4-J EARRINGS, GOLD

$46.00
#M-4-K EARRINGS, PEWTER
$46.00
#M-4-L EARRINGS, NICKEL-SILVER
$46.00
RCA 77D/DX MIC

Polydirectional Velocity Ribbon Mic, 1930's classic, favored for its warm, rich tone. Fully three dimensional; 1-3/8" long.

Available in pewter, silver and gold unless specified

#M-5-C. KEYCHAIN, GOLD
$26.00
#M-5-D. KEYCHAIN, PEWTER
$26.00
#M-5-F. NECKLACE, PEWTER
$29.00
#M-5-G.

NECKLACE, GOLD

$29.00
#M-5-J.

EARRINGS, GOLD

$46.00
#M-5-K

EARRING, PEWTER

$46.00
NEUMANN TLM 170 MIC

Multipattern Transformerless Condenser Mic, descendant of the legendary U47, this mic is the paradigm of the digital age. Fully three-dimensional. 1" long.

Available in pewter

#M-6-A. TACK PIN
$23.00
#M-6-B

KEYCHAIN

$26.00
#M-6-C

NECKLACE

$29.00
#M-6-D

EARRINGS

$46.00
SHURE 55 SH MIC

Unidyne Unidirectional Dynamic Mic. (Also called "The Elvis mic"). You'll see the original of this mic on MTV and on old film newsreels, used by FDR, JFK and Elvis Presley. Fully three-dimensional. 1 1/8" long

Available in pewter, silver, gold or as specified

#M-8-A. TACK PIN, GOLD
$23.00
#M-8-B.

TACK PIN, NICKEL-SILVER

$23.00
#M-8-C.

TACK PIN, PEWTER (6 available)

$23.00
#M-8-E.

KEYCHAIN, GOLD

$26.00
#M-8-H. NECKLACE, GOLD
$29.00
#M-8-K.

EARRINGS, GOLD

$46.00
AKG D112 MIC

Large Capsule Unidirectional Dynamic Mic, especially for Kick and Bass Drums, the original of this large diaphragm mic is used from country to rock-and-roll. Fully three-dimensional! 1" long x 3/4" across; PEWTER & BLACK HAND PAINTED

#M-9-A. TACK PIN
$23.00
AKG C-414 MIC

Multipattern Condenser Mic. Original is descendant of the historic C-12 and a studio standard. Fully three-dimensional. 1" long, Fully 3 dimensional.

Pin in pewter, dark silver and gold, key chain & necklace-pewter only

#M-11-A. TACK PIN, Gun metal dark silver
$23.00

#M-11-B.

TACK PIN, GOLD

$23.00
#M-11-D.

KEYCHAIN, PEWTER

$26.00
#M-11-E.

NECKLACE, PEWTER

$29.00
#M-11-F EARRINGS, pewter
$46.00
STRING BASS

Replica of 300-year-old Italian Solo String Bass with "violin corners". Retractable end pin. Bronze electroplate. WOW! High relief (back is hollow); 2" long x 1/4" thick.

#M-12-A. TACK PIN
$36.00
#M-12-B. KEYCHAIN
$38.00
#M-12-C.

NECKLACE

$42.00
#M-12-D.

EARRINGS

$60.00
CELLO

Cello replica of Vuillaume Strad. Retractable end pin. Bronze electroplate. High relief (back is hollow). 2 1/4" long x 1/4" thick.




#M-13-A TAC PIN
$36.00
#M-13-B. KEY CHAIN
$38.00
#M-13-C.

NECKLACE

$42.00
#M-13-D. EARRINGS
$60.00
STRADIVARIUS VIOLIN (Messiah, Master)

Cloisonné-enameled. 2" long; back is gold.

#M-14-A. CLASP PIN
$26.00
M-14-B.

KEYCHAIN

$28.00
#M-14-C. NECKLACE
$32.00
#M14-D EARRINGS
$46.00
ALTO SAXOPHONE

replica of classic Selmer (Paris) Mark VI. 1 5/8" long; back is flat.

#M-15-A. TACK PIN
$26.00
#M-15-B.

KEYCHAIN

$28.00
#M-15-C.

NECKLACE

$32.00
#M-15-D.

EARRINGS

$46.00



#M-15-E. TACK PIN

, PETWER

$26.00



#M-15-F.

KEYCHAIN, PETWER

$28.00



#M-15-G.

NECKLACE, PETWER

$32.00



#M-15-H.

EARRINGS, PETWER

$46.00
December 2009, Customer comment on the Alto sax earrings:

"My wife is a professional saxophone player and woodwind teacher. As soon as she unwrapped the earrings, she took her prized Selmer Paris Mark VII alto sax (a very rare and special variant of the well-known classic Mark VI) out of the case and we spent a half hour marveling at the detail and accuracy in the tiny reproduction. Every key and rod and strut and ivory button is there. Amazingly, it even has the high F# key! This was optional on Mark VI instruments, on which these earrings are modeled.

We're both delighted with these earrings - she with the beauty of the jewelry, and I with her joy at receiving them. Thanks!"

Robert
Click To Go To: