ANIMAL ITEMS:
JEWELRY ITEMS
FOSSIL ITEMS
CLOSEOUT SALES:
ROCK ITEMS
OTHER COOL STUFF FOR SALE
HUMAN INTEREST
FOLLOW us on TWITTER for special DISCOUNTS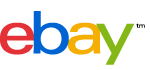 ALIENS
TABLE OF CONTENTS
Page 1 - (You are on Page 1, scroll down to view) Area 51 car windshield & stickers, Key chains, Antenna ball; Area 51 necklace, Area 51/Roswell tag clip, Signs, Maps, Postcard, Newspapers, Alien Embryo in Jar (Internal #A-1 to A-56)
Click To Go To:
Page 2 Coasters, mouse pads, screensaver floppy disks, playing cards (Internal #A-251 to A-293)
Page 3 Alien seeds, Alien set; Virtual Tour of "Alien Fresh Jerky" store (Internal #A-302 to A-303)
Page 4 All alien driver's licenses (Internal #A-400 to A-440)
Page 5 Area 51 greeting cards (Internal #A-502 to A-508)
Page 6 Alien Photo Gallery, experiences
Page 7 Roswell UFO Museum Virtual Tour
Page 8 Area 51 Virtual tour from Boulder City to security gates; blueprints & satellite photos of Area 51; experiences
Page 9 Photos of Alien activities, courtesy Larry Hunt
FOR YOUR VEHICLE
#A-2

Area 51 Vehicle Pass Security vinyl decal, 4" x 3-1/2", peel off back to stick

$6.00
#A-3-A Oval green & white vinyl (peel off back to stick) ALIEN HEAD sticker for home or vehicle use, says ROSWELL NEW MEXICO; measures 4-1/2 x 3"
$5.00
#A-6

Area 51 key chain KEEP OUT! is hard plastic 1/4" thick x 2" long x 1 3/8" wide.

$5.00

(16 avail)

#A-10-A Alien antenna ball (2" long x 1-3/4" wide) with black elastic loop on top (3-1/2" long), great for car antenna ball or pencil/pen toppers, (cut off loop), or use the loop to attach to backpacks, as a

Christmas ornament

, or a

rear-view mirror

hanger or a hundred different other creative places!
$7

(100+ avail)

AREA 51 & ROSWELL & ALIEN

ITEMS TO WEAR

#A-20-A Area 51 security pass necklace with FINGERPRINT on heavy plastic, 3-3/8" long x 2-1/8" wide, on shot chain necklace 26" long
$12

SOLD OUT




#A-21

Area 51 Security Pass / Tag with Clip 4-1/8" x 3", heavy laminated pass. Backside is warning for restricted area.

$12

SOLD OUT

#A-21-A

Area 51 Security Pass tag on heavy plastic with clip is 3-3/8" long x 2-1/8" wide, on tag clip

$12

SOLD OUT

#A-22

ROSWELL Crash Recovery Team security pass/tag with clip is 4-1/4 x 2-1/2", heavy laminated. Backside is warning for restricted area that fills the back.

$12
#A-25

Pin is hard laminated cardstock, 1 1/4"x1 1/2"

$4
SIGNS
#A-41

Awesome Stamped metal street sign, raised letters and numbers, RESTRICTED, AREA 51, KEEP OUT 18" x 12", four holes, one in each corner, for hanging on wall or door.

$28.00

(outside the U.S., add $30 for USPS Priority insured shipping)

(-0- available)

SOLD OUT

#A-42 Another metal street sign, imprinted letters DO NOT ENTER, USE OF DEADLY FORCE AUTHORIZED (white background, red lettering), AREA 51,18x12", four holes, one on each corner, for hanging on wall or door.
$28

(outside the U.S., add $30 for USPS Priority insured shipping)

(2 available)

#A-43 Another metal sign "ALIEN X-ING", black background, gray stars, and big green ALIEN HEAD, square 12 x 12", holes top & bottom for hanging on wall or door.
$24

(outside the U.S., add $30 for USPS Priority Insured shipping)

(2 available)

#A-44 Metal street sign, imprinted letters "Notice, Unauthorized Personnel Keep Out, Area 51", measures 18x12", red letters on white background, four holes one on each corner, for hanging on wall or door.
$28

(outside the U.S., add $30 for USPS Priority insured shipping)

(3 available)

MAPS, POSTCARD, VIEWER'S GUIDE MAJESTIC REPORT, & NEWSPAPER
#A-50

Topographical Map to Area 51and detailed directions, plus other Area 51 background info, designed exclusive by and for us.

$4.00


#A-51

Guide to Roswell 1947 UFO Craft crash sites has a map & directions of the 6 original locations of crash debris, along with an excellent description of The Incident. Tri-fold 8 1/2 x 11" brochure designed EXCLUSIVELY by and for us, PACKED with researched information, a photo diorama of a crash site, photo of the Roswell Daily Record newspaper front pages, 3 photos of the alien autopsy and MORE.

$4.00
#A-52

Buy BOTH the Area 51 Map and the Roswell Crash map brochures and SAVE.

$7.00/set
#A-53

Area 51 Postcard - "The Base That Doesn't Exist". Standard size 4" x 6" postcard with Groom Lake info on back.

$3.00
#A-54

Genuine front pages of the Roswell Daily Record, reprinted new on newsprint and dated July 8 and July 9, 1947 with articles on the Roswell crash. Cool collectible!

$13.00/set of 2; free shipping in U.S.; anywhere else, add $4.00

#A-55

Bound BOOK is 187 Pages (standard 8-1/2x11") of Majestic Report declassified U.S. Government documents. Packed with information about Roswell and Area 51. Sample page pictured.

$39.00



SOLD OUT

#A-56

Viewers Guide to Area 51, by Glenn Campbell. Comprehensive maps and info on the "cammo dudes", security technology, mile-by-mile descriptions, explanation of some of the lights you will see in the night sky over Area 51, a known experimental aircraft base. Good reading and a bit of humor too. Serious 115 page book.

$34.00
FOR DISPLAY
#A-60

GLOW IN THE DARK Alien (it's latex but I'm sure you'll think it's real...the liquid is tea. ) in a 7" lab specimen jar. Expose to daylight for a few minutes, glows a long time!

Out of production, sorry!



#A-61

A real WOW quality piece, solid resin, hand painted Realistic Alien head mounted on a base, stands 13" high. For SERIOUS alien collectors! Once you own one, you no longer think of aliens as cartoons, I guarantee it.

Boxed item is 9 pounds 10 ounces, 56 total inches (15" x 9.25" x 11.25")

**LATEST UPDATE: These are now OUT OF PRODUCTION, no new production scheduled.

AREA 51 TOP SECRET SAFE with a working key,

to which decals and lettering have been added to transform it into a fun UFO Project Area 51 Top Secret Clearance Safe. Back in 1999 when we had a store in Boulder City, Nevada (2-1/2 hours from the security gates of Area 51) we purchased a hotel safe and added the lettering as you see. Kids coming to the store were allowed to open the safe to view its contents. It was a tremendous draw for the store, just for fun. We used it again in our storefront in Myrtle Beach, now we have just the internet biz. Rather than remove the decals and sell it as a safe, we're sure there is plenty of interest to own this safe with its used look that adds an air of authenticity to the decals. The safe itself measures 18" square, on bolted (non-removable) steel legs 18" tall, so the safe with legs is 36" tall. It weighs 97 pounds.

There are 2 keys that come with it - 1 opens the safe (it is a working key, and the safe does lock securely), the other key opens the coin repository. We have covered the coin slot with metal tape, it likely works but we have not removed the tape to test it.

BUT THERE'S MORE. Inside the safe is the UFO FILE INCLUDED IN THIS AUCTION, with plenty of information that WILL NOT DISAPPOINT. Please do not expect valuable originals of anything regarding Roswell, X-Files or Area 51. This will be a mystery file until you purchase the safe and receive it and the secret file.

A GREAT ITEM for someone's bedroom to keep valuables safe, or in a store to draw folks in to be part of the fun, your imagination is the limit!

FREE FEDEX GROUND INSURED SHIPPING to 48 states, Alaska and Hawaii excluded (air freight is just too high, sorry). No international shipping due to the excessive weight of this item.

$299.00 SOLD
WATCH OUT FOR THE ALIEN FAMILY!
Weekly World News Tabloid, America's Extreme Newspaper
Article by Fred Kennedy "Aliens teach pilots to fly" hoax article, what a hoot!
A great optical illusion:
Click To Go To:
Aliens Page 2 Page 3 Page 4 Page 5 Page 6 Page 7 Page 8 Page 9