ANIMAL ITEMS:
JEWELRY ITEMS
FOSSIL ITEMS
CLOSEOUT SALES:
ROCK ITEMS
OTHER COOL STUFF FOR SALE
HUMAN INTEREST
FOLLOW us on TWITTER for special DISCOUNTS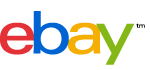 You are on Bronze Works page 1
Contents: Bronze animal statues, vases, bookends, candy dish, door knockers, lamp, wall hangings, bowl, table bases, dish
TAKE 25% OFF
EVERYTHING ON THIS PAGE
CAST BRONZE WORKS
from Thailand, unsigned
REAL BRONZE, NOT A RESIN MIXTURE
Acquired from an estate that was dealing with one foundry located in Bangkok, Thailand exclusively using the Lost Wax process.
This is the most precise metal casting technique in existence, ensuring accurate reproductions of the original sculpture and exquisite detail. All bronze pieces are cast from a wax model regardless of the original material the model was sculpted in usually in clay or wax. This method was developed a thousand years ago or more. Even though modern methods and materials have improved the technique, it is still an extremely labor intensive and expensive process.
Bronze is copper & tin alloy (pure copper is too soft for durable works). Bronze was discovered by 3500 B.C. by the Sumerians. It is resistant to corrosion and made an ideal choice for weaponry for that reason. Steel had not yet been discovered. Other elements may be added to copper to make bronze such as manganese, phosphorus, silicon & aluminum.
Priced as indicated. When they're gone they're gone!
Shipping within contiguous U.S. is free; please inquire for shipment to non-contiguous U.S.
International shipping prices posted.
BIRDS
#BZ-1
Hornbill bird
10 pounds, 7" long x 12" tall x 6" wide
$422
sold
#BZ-6
Kingfisher, marble base
13 pounds, 7" long x 7" wide x 10" tall
$210
(Add $88 to ship outside U.S.)
#BZ-7

Raptor falcon, bird on branch (song bird)
1 pound, 8" wingspan x 4" long x 3-1/2" tall
$210
(Add $18 to ship outside U.S.)
#BZ-8
Raptor falcon, bird on branch (song bird)
1 pound, 8" wingspan x 4" long x 3-1/2" tall
$210
(Add $18 to ship outside U.S.)
#BZ-9
Bird family, TABLE BASE
19 pounds, 17" base, 22" between the 3 branches where it would meet table top x 17" tall
Estimate will hold a 26" glass table top
$1062
(Too large to ship outside U.S.)
DOGS
#BZ-15
Sitting dog (Labrador)
10 pounds, 6" wide x 10" deep x 13" tall
$225
(Add $77 to ship outside U.S.)
#BZ-16
Puppy (Labrador)
2-1/2 pounds, 7" long x 4" wide x 5" tall
$195
(Add $28 to ship outside U.S.)
#BZ-17
Dog playing, on back (Westie)
2 pounds, 7" long x 5" wide x 3" tall
$195
(Add $24 to ship outside U.S.)
#BZ-18
Rottweiler
4 pounds, 11" long x 6" wide x 6" tall
$295
(Add $52 to ship outside U.S.)
#BZ-19
Rottweiler
4 pounds, 11" long x 6" wide x 6" tall
$295
(Add $52 to ship outside U.S.)
#BZ-20
Rottweiler
4 pounds, 11" long x 6" wide x 6" tall
$295
(Add $52 to ship outside U.S.)
#BZ-21
German Shepherd guard dog
6 pounds, 11" long x 3" wide x 8" tall
$325
(Add $60 to ship outside U.S.)
DOLPHINS
#BZ-22
Dolphin
7 pounds, 9" long x 13" tall x 7" wide
$325
(Add $64 to ship outside U.S.)
FOX
#BZ-24



Fox family in trees





20 pounds, 12" diameter base x 20x20" branch tops to hold 24"+ glass top, 17" tall




$945

SOLD
(Too large to ship outside U.S.)
HIPPO


#BZ-24A

Hippo

6-1/2 pounds, 10" long x 5" wide x 7" tall

$250
(Add $60 to ship outside U.S.)
LIONS
#BZ-27
Lion head, flat
16 pounds, 17" wide x 15" tall x 9" deep
$550
(Add $100 to ship outside U.S.)
#BZ-28
Lion head scrolled, flat
34 pounds, 24" tall x 20" wide x 5" deep
$750

SOLD
(Too large to ship outside U.S.)
#BZ-34

Lion laying



8-1/2 pounds, 11" long x 4-3/4" wide x 6-1/2" tall




$325
(Add $72 to ship outside U.S.)
LOBSTER
#BZ-35
Spiny rock lobster
6 pounds, 12" long x 7" wide x 8-1/2" tall
$345

SOLD
(Add $60 to ship outside U.S.)
PIG
#BZ-39
Piglet
2 pounds, 6" long x 3" wide x 3" tall
$165
(Add $24 to ship outside U.S.)
#BZ-43
5-1/2 pounds, 12" long x 4" wide x 4" tall

$195

SOLD
(Add $56 to ship outside U.S.)
MISCELLANEOUS/OTHER
#BZ-45
Buddha head/shoulders bust
12 pounds, 19" wide x 18" tall x 10" deep
$1050

SOLD
(Too large to ship outside U.S.)
#BZ-46
Cameo disk
2-1/2 pounds, 8" diameter
$125
(Add $27 to ship outside U.S.)
#BZ-47
Cameo disk
3 pounds, 9" diameter
$125
(Add $30 to ship outside U.S.)
#BZ-48
Door knocker
5 pounds, 7-1/2" wide x 10" tall x 4" deepest
$225
(Add $56 to ship outside U.S.)
#BZ-49
Grape leaf candy dish
3 pounds,
8-1/2" long x 8" wide x 3" tall
$
110

SOLD
(Add $34 to ship outside U.S.)