ANIMAL ITEMS:
JEWELRY ITEMS
FOSSIL ITEMS
CLOSEOUT SALES:
ROCK ITEMS
OTHER COOL STUFF FOR SALE
HUMAN INTEREST
FOLLOW us on TWITTER for special DISCOUNTS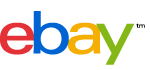 You are on Shark Jaws Page 1
SHARK JAWS
We ship no shark jaws outside the U.S.
TABLE OF CONTENTS
Jaws are alphabetically arranged on these pages
Page 1 - YOU ARE ON PAGE 1, SCROLL DOWN TO VIEW: BAMBOO, BASKING shark teeth, BIGNOSE, BLACKSPOT, BLACKTIP-COMMON, BLUE Shark jaws (SJ-00 to SJ-10 series)
Page 2 - BRAMBLE Shark jaws (SJ-20 series) 50% off sale!
Page 3 - BULL, CARIBBEAN REEF, CAT, CLOUDED ANGEL, COPPER, COWTAIL STINGRAY, CROCODILE SHARK, Shark jaws (SJ-30 to SJ-80 series)
Page 4 - DRAUGHTSBOARD, DUSKY, EAGLE RAY, GALAPAGOS, GOBLIN Shark jaws (SJ-90 to SJ-120 series)
Page 5 - GREAT WHITE SHARK JAWS, Great White head mount (sold); Other Sold Great White jaws (SJ-130 series); Great white shark head mount (sold)
Page 6 - GREENLAND, GULPER, GULPER-GIANT TAIWAN, HAMMERHEAD-GREAT, HAMMERHEAD-SCALLOP, HAMMERHEAD-SMOOTH, HARDNOSE, HEMIPRISTIS, HORN, JAPANESE TOPE, JAPANESE WOBBEGONG, JAVA Shark Jaws (SJ-139 to SJ-210 series)
Page 7 - KITEFIN, LEMON, INDO-PACIFIC LEMON Shark jaws (SJ-220 to SJ-230 series)
Page 8 - MAKO-LONGFIN, SHORTFIN Shark jaws (SJ-240 to SJ-250 series)
Page 9 - MILK, NIGHT, NURSE-COMMON, TAWNY; HUMPHEAD PARROTFISH HEAD; PENCIL, PORBEAGLE, GRAY REEF, ROUGHTAIL STINGRAY jaw and mouthplate, SANDBAR, SANDTIGER-COMMON, SANDTIGER-GREY NURSE, SANDTIGER-SMALLTOOTH, SEVENGILL-SHARPNOSE Shark jaws (SJ-260 to SJ-340 series)
Page 10 - SHARK RAY, SHARK RAY CLASPERS, SIXGILL-BIGEYE, SIXGILL-BLUNTNOSE, SILVERTIP, SILKY, SMOOTHHOUND, SMOOTHHOUND-GREY, SPINNER, SPOTTAIL, SWELL-RETICULATED, THRESHER-BIGEYE, THRESHER-PELAGIC Shark jaws (SJ-350 to SJ-460)
Page 11 - TIGER Shark jaws (SJ-470 series)
Page 12 - TOPE, VIPER FISH, WHITE TIP-OCEANIC and REEF, WOBBEGONG, ZEBRA Shark jaws (SJ-475 to SJ-501 series)
Page 13 - RICK STRINGER - SHARK JAW MAN
Page 14 - Weird Shark Photo Gallery, other shark jaws -display
HOW THE JAWS ARE OBTAINED
All shark jaws are obtained from the legal fishing industry in the Philippines, Taiwan, and off the coast of India in the Indian Ocean. These sharks are caught for their hides & meat. The jaws & teeth are sold as a collectible to recycle 100% of the shark.
We are fierce conservationists. We do not support sport fishing, illegal taking of sharks, not using all of a shark that is caught; we don't even eat in restaurants that serve Shark Fin soup due to the cruel and wasteful nature of shark finning. We do not catch sharks ourselves. We support all conservation efforts for all animals including sharks, and the monitoring agencies tracking decreasing numbers of sharks and their vulnerability, and leglslation to put such sharks on a protected list as needed.
This gives you an idea of how many jaws we have
Rule of thumb for average weight of shark: 150 pounds per foot
JAWS ARE ONE OF A KIND UNLESS A QUANTITY IS SHOWN
BAMBOO SHARK

(rare)

(Chiloscyllium species)

(Location: possibly Philippines)

in the family Hemiscyllidae, found in the Indo-West Pacific Oceans

Inshore bottom dwelling shark. Found on sandy and muddy bottoms of coastal waters. Probably feeds on small bottom dwelling invertebrates; harmless to humans

Upper jaw

Lower jaw

#SJ-00-10

2" wide

$34

#SJ-00-20

2-1/4" wide

$36 SOLD

#SJ-00-21

2-1/4" wide

$36

#SJ-00-22

2-1/4" wide

$36

#SJ-00-30

2-3/8" wide

$40

#SJ-00-31

2-3/8" wide

$40

#SJ-00-40

2-1/2" wide

$44 SOLD

#SJ-00-41

2-1/2" wide

$44

#SJ-00-42

2-1/2" wide

$44

#SJ-00-43

2-1/2" wide

$44

#SJ-00-50

2-5/8" wide

$42

#SJ-00-60

2-3/4" wide

$44 SOLD

#SJ-00-61

2-3/4" wide

$44

#SJ-00-70

2-7/8" wide

$46

#SJ-00-80

3" wide

$48

#SJ-00-90

3-1/8" wide

$50

#SJ-00-100

3-1/4" wide

$52

#SJ-00-110

3-3/8" wide

$54 SOLD
BASKING SHARK TEETH

EXTREMELY RARE
(Cetorhinus maximus)
From basking shark that washed ashore in Hawaii. No obvious cause of death. This is a filter feeder species of shark.
The basking shark is the second largest living fish, after the whale shark, and one of three plankton-eating sharks besides the whale shark and megamouth shark. It is a cosmopolitan migratory species, found in all the world's temperate oceans. It is a slow-moving filter feeder and has anatomical adaptations for filter feeding, such as a greatly enlarged mouth and highly developed gill rakers. Its snout is conical and the gill slits extend around the top and bottom of its head.The gill rakers, dark and bristle-like, are used to catch plankton as water filters through the mouth and over the gills.
The basking shark is usually greyish-brown, with mottled skin. The caudal (tail) fin has a strong lateral keel and a crescent shape. The teeth of the basking shark are very small and numerous, and often number one hundred per row. The teeth have a single conical cusp, are curved backwards, and are the same on both the upper and lower jaws. Adults typically reach 6-8 m (20-26 ft.) in length.
#SJ-00-200
Section of teeth 5 across, 4 rows = 20 teeth connected
Measures 1" wide x 1-1/16" long x 1/4" thick
$225
BIGNOSE SHARK
(Carcharhinus altimus)
The bignose shark is a species of Requiem shark. Distributed worldwide in tropical and subtropical waters, this migratory shark frequents deep waters around the edges of the continental shelf.. It has a long, broad snout with prominent nasal skin flaps, and tall, triangular upper teeth.
#SJ-000-04
5-1/2" wide
$25 SOLD
#SJ-000-10

8-3/4" wide x 6-1/4" tall

$40
SOLD
BLACKSPOT SHARK JAWS
(Carcharhinus sealei)
Blackspot is a requiem shark of the family Carcharhinidae, found in the Indo-West Pacific oceans.
#SJ01-0
6" wide
$20 SOLD
BLACKTIP (COMMON) SHARK JAWS
(Carcharhinus limbatus)
Upper and lower jaws & inside lower jaw close up
Photo of Black tip shark at the Seattle Aquarium, compliments of Scott & Liz:
Blacktip shark is a close relative to the spinner shark.
#SJ01-1
3-5/8" wide x 2" tall
(1 available)
$15
#SJ01-17
12" wide, stock photo
(10 available)
$46
#SJ-01-18 13" wide
Stock photo (52 available)
$53
Upper outer jaw
Lower outer jaw
#SJ-01-19
14" wide
(stock photo)
(41 available)
$63
Upper outer jaw
Lower outer jaw
#SJ-01-20
15" wide
Stock photo
(13 available)
$73
Upper outer jaw
Lower outer jaw
#SJ-01-21
16" wide; stock photo
(14 available)
$83
Upper outer jaw
Lower outer jaw
#SJ-01-22
17" wide, stock photo
(5 available)
$93
Upper outer jaw
Lower outer jaw
#SJ-01-23
18" wide, stock photo
(8 available)
$103
#SJ-01-24
19" wide, stock photo
(4 available)
$113
Entire associated Blacktip vertebrae available on Sharks page 8, #S877-60
THE CHOMP OF A BLACKTIP
Scott is a scuba diver and shark feeder for a large aquarium, working under a private grant studying shark immune systems. He was feeding a 5 foot female Blacktip shark, wearing a chain mail gauntlet, pulling the fish back and forth the way you and I would play with a dog and bone to make her work for her supper. You can see the bruises on his right arm from her playful bite.


Friend Liz is a trauma nurse, though she reports that Scott generally tends to his own injuries most of the time. She is also involved in his study.
Here is a May 2006 photo of them both, wearing their shark tooth necklaces they got from us:
BLUE SHARK JAWS (RARE!)
Carcharhinidae, Prionace Glauca
(Requiem sharks)
Upper and lower jaw shown
#SJ10-10

7-3/8" wide; aged cartilage

(1 available)

$105
#SJ10-15

8-1/2" wide; aged cartilage

(1 available)

$125
#SJ10-40

9" wide; aged cartilage

$145

SOLD
Photos of a Blue Shark catch & release 30 miles off the Washington USA Coast (they are supposedly a warm water shark, though here they are in 1000 feet of water that does not exceed 46 degrees F. any time of the year). Scott chartered the boat for research to prove they were here, as the Fisheries officially deny they range up this far. They chummed for 3 hours and had over a dozen around the boat, some much larger than the one in the photo. They also had a Porbeagle Shark in sight but not on a line. The boat: Misty Blue Eyes.
Scott, with the Captain of the boat, Lori Pilgrim, holding the blue shark before its release
Click to go to: Shark Jaws Page 2, Page 3, Page 4, Page 5, Page 6, Page 7, Page 8, Page 9, Page 10, Page 11, Page 12, Page 13, Page 14