ANIMAL ITEMS:
JEWELRY ITEMS
FOSSIL ITEMS
CLOSEOUT SALES:
ROCK ITEMS
OTHER COOL STUFF FOR SALE
HUMAN INTEREST
FOLLOW us on TWITTER for special DISCOUNTS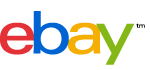 Contents: Bug display specimens, hermit crab specimens, Lobster specimens, Emerald beetle jewelry
BUG AND CRAB SPECIMENS
Only dead specimens were collected by one couple (old friends) from Myrtle Beach, SC, then carefully preserved. One of a kind, you get exactly what you see in each photo.
All specimens harvested from the North/South Carolina (Atlantic Ocean) beach shores or on private land. This is not a mass produced item. We have the exclusive source of what they find and preserve from sea & land.
We are known for our Weird and Dead Stuff, this is our newest offering!
Bugs

Specimens are in wooden display box with glass front. Box is 5" x 5" x 1-1/2" thick.

No hanger on the back, it can be laid flat for display, or you can add your own wall hanger to the back.

$24 each

#BUG-1

Patent Leather beetle, Cicada, Eastern Eyed Click beetle

#BUG-4 South Eastern Lubber Grasshopper

#BUG-5 South Eastern Lubber Grasshopper
DUNG BEETLES in Resin block
Block measures 3" long x 1-1/2" wide x 1-1/4" tall contains dung beetle & a ball of dung. Aren't you glad it's sealed?
$18 ea.
BEETLE-1 SOLD
BEETLE-2 SOLD
Giant CENTIPEDE
Scolopendra sp.
In a display frame of pine wood and glass on both sides, measuring 10-1/4" long x 5" wide; centipede itself is 7" long measured linearly
CENT-1
$39 SOLD
REAL HERMIT CRAB SPECIMENS IN real SHELLS

Crabs carefully preserved by tanning, making it leathery & flexible, not brittle. One of a kind, you get exactly what you see in this photo.

Hermit crab in small whelk shell

Average 2-3/4" long shell.

$16 each

#CRAB-167

Hermit crab in medium whelk shell

Average 3-1/4" long shell.

$18 each

#CRAB-190

#CRAB-191

#CRAB-196

#CRAB-197

#CRAB-201
Hermit crab in a glass shell - photo for your enjoyment as a weird and wonderful thing! Display only.
REAL COMPLETE
GREEN LOBSTER
(dried, taxidermy)
These are for wall display.
The display box made of wood on the back (with wire loop for hanging), and curved flexible plastic on the front, cardboard on the ends.
Display itself measures 10.5" long x 8" wide x 3-1/2" tall
Lobster fills the box. You get exactly what you see in the photo
$49 each
LOBSTER-2 SOLD
Real EMERALD BEETLES as Jewelry
Talk about being green, why not wear a bug?
What's so weird about that? Well, it's an Emerald Beetle from Thailand, about 1-1/2" long.
The Thai people catch them and EAT THEM. They pull off the wings and scoop out the nutty flavored white meat - the long-fingered ladies in particular scoop the meat out easily with their nails.
These beetles died naturally after reproducing, then are made into pins with brass pieces with legs, glued to the bottom, and then sold as lovely insect jewelry!
How's that for weird! We now have them available!
#W-1 Emerald beetle brooch, 1-1/2" long.
$19 each
#W-1-A Cool Emerald beetle wing cluster earrings, 2" long.
$24/ pair