ANIMAL ITEMS:
JEWELRY ITEMS
FOSSIL ITEMS
CLOSEOUT SALES:
ROCK ITEMS
OTHER COOL STUFF FOR SALE
HUMAN INTEREST
FOLLOW us on TWITTER for special DISCOUNTS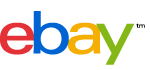 You Are On: Zany Page 1
Click to Zany Page 2
This page is for humorous photos, and fun links to mini videos and games we know you'll enjoy...or just plain WOW photos you won't believe...this is a trip in itself!
TWO FEET OF SNOW....literally
CAN YOU GUESS what the Mona Lisa is made from? DON'T look at the last picture first!
See this color of square at the bottom of the page for the answer!
IT'S THE SIDEWALK CHALK GUY AGAIN!
Canyons, whirl pools & whiskey bottle

Frog on lily pad

Catching a whale on a fishing rod

A friendly whale

whitewater rafting into a crocodile

A scary robot carrying a Mountain Dew

Subway Santa and his reindeer

Eiffel Tower "cut" from the sidewalk

Giant Monarch butterfly

Independence Day Eagle and American flag

A stone prison with attempted escapees

Holding up the word "world"

A fantasy flower garden

Chalk man painting himself, a mirror image

People hanging off a helicopter

On a Maypole over a town

Bird's eye view of a town

A Times Square aerial view with Nokia phone buildings

Souls trying to get out of hell

A beautiful girl in an Aveeno pool

Fairies playing harps in a fountain pool

Demons from hell

Being bitten by a great white shark!

Grandma feeding a giant baby

Giant stein of German beer

Another of souls near the descent to hell

A jungle waterfall against a stone wall with monkeys
HERE'S THE STEP BY STEP ON HOW

EDGAR MUELLER creates his Sidewalk 3D work

LONDON, West India Quay on the Isle of Dogs
Mueller surveys his 'canvas', located at the West India Quay on London 's Isle of Dogs.

The artist puts down his first strokes as the scene begins to take shape.

Mueller paints stalactites to add realism and detail to his piece.

Mueller said he wanted the artwork to appear as if the cave was unearthed by an earthquake.


Curious locals inspect the 100-square-metre scene

When viewed from the opposite angle, the 3D image disappears

IRELAND
RAIN? Edgar Mueller's previous artwork had to contend with rain in Ireland earlier this year

Mueller used a hair dryer to desperately fix the soggy paintwork

By day two, 'The Crevasse' begins to take shape

Mueller hurries while the weather is fine.

The final touches are made on day five of the exhausting assignment

Locals delight in experiencing the interactive artwork

GELDERM, GERMANY
This apocalyptic scene was previously created in the German town of Geldern

MOOSEJAW, CANADA

Another earlier project, 'Turning Riverstreet into a river'
BOY THIS IS TRULY NATURE'S CAMOUFLAGE.....
This picture was taken just east of North Street and above Mountain Road in Ogden, UT. Taken 3/1/08 by John Jones, who lives just west of this road. DO YOU SEE THE MOUNTAIN LION?
Go to the bottom of the page for the answer, if it stumped you!
Zany optical illusion photos and just terrific photography in motion:
Winter of 2007-2008:
Michigan
has had the coldest winter in decades. Water
expands to freeze,
and at
Mackinaw City t
he water in

Lake Huron

below the surface ice was super cooled. It expanded to break through the surface ice and froze into this incredible wave.
I've seen pictures of this wave phenomena in

Antarctica, but in

Michigan? Yes, it's been quite a winter!
This is the SUNSET at the NORTH POLE with the moon at its closest point - digitally created, that is, according to Snopes, entitled "Hideaway" by German astrophysics student Inga Nielsen using Terragen scenery-rendering software. Still beautiful work.
Thought for the day:
Life is drawing without an eraser
God spilled the paint!
Desert Flowers on the east side of the Carrizo plain, Temblor Range, 50 miles west of Bakersfield, California
AIRPLANES THE MOMENT THEY BREAK THE SOUND BARRIER
DON'T WE WISH?
April desert flowers in friend Nancy and Rainer's back yard in Boulder City, Nevada:
Hell skies near Boulder City, Nevada, photo compliments of Larry Hunt
More hell skies over Vancouver, Washington, thanks to Larry...
A lovely peach rose, compliments of Earl in North Carolina:
Awesome sand sculptures, 2005:
CREATIVE BUS ADS:
Imagine stepping into this friend's bathroom....
FREE KITTENS
I'm trying to help out a
friend get rid of the last 3 of a litter of kittens.

She lives close to the Glen Rose nuclear power plant.
Please look and
see if any of these little guys touch your heart.
Remember, this IS the Zany page!
These illustrate the distinction between seeing and perceiving. Al Seckel's "The Great Book of Optical Illusions" has a great collection. Here is a sampling. (FIREFLY BOOKS, LTD. 2002)
A face, or the word "liar"? ...
Do you see
Focus on the dot, then move your head backwards and forwards...
Impossible box...
Do you see black splotches?
or the word "LIFT" ?
------------------------------
Look at the middle column. Where does it end?
How many horses in this picture? ...
And another illusion created and submitted to us by Steve Borg - thanks Steve!
Hint: Look at it upside down!
Thought you were driving your convertible, eh?
Seeing is believing...
Spectacular lightning storm
SNOW AND ICE Carving FESTIVAL, CHINA
Reflections of daisies in droplets of water on a stem, natural art at its best:
THIS IS A CAR RECOVERY LIKE NO OTHER YOU'VE EVER SEEN, UPSIZE THESE PHOTOS AND WINCE !!
CAR BALLOONS - a new sport!
1. Tie balloons to car
2. Drive fast.
3. Watch people freak out!
PICTURE OF THE YEAR .. fetal footprint
Latest news is that this could be real, Snopes calls it "undetermined".
THE POWER MOWER, the ultimate exercise for the teenager in the family..
THIS RECIPE TAKES THE CAKE!
CAKE INGREDIENTS for CAT LITTER CAKE

1 box spice or German chocolate cake mix
1 box of white cake mix
1 package white sandwich cookies
1 large package vanilla instant pudding mix
A few drops green food coloring
12 small Tootsie Rolls or equivalent

SERVING "DISHES AND UTENSILS"

1 NEW cat-litter box
1 NEW cat-litter box liner
1 NEW pooper scooper

Prepare and bake cake mixes, according to directions, in any size pan.
Prepare pudding and chill. Crumble cookies in small batches in blender or
food processor. Add a few drops of green food coloring to 1 cup of cookie
crumbs. Mix with a fork or shake in a jar. Set aside.

When cakes are at room temperature, crumble them into a large bowl. Toss
with half of the remaining cookie crumbs and enough pudding to make the
mixture moist but not soggy. Place liner in litter box and pour in mixture.

Unwrap 3 Tootsie Rolls and heat in a microwave until soft and pliable.
Shape the blunt ends into slightly curved points. Repeat with three more
rolls. Bury the rolls decoratively in the cake mixture.. Sprinkle remaining
white cookie crumbs over the mixture, then scatter green crumbs lightly over
top.

Heat 5 more Tootsie Rolls until almost melted. Scrape them on top of the
cake and sprinkle with crumbs from the litter box. Heat the remaining
Tootsie Roll until pliable and hang it over the edge of the box. Place box
on a sheet of newspaper and serve with scooper. Enjoy!
YOU GUESSED IT! DONALD TRUMP'S DOG !!
FOLLOW CLOSE TO MOMMY NOW...OOPS!
ALL WERE RETRIEVED SAFELY
First you see a mirrored public toilet:
Now step inside and look out .. eek! Repeat after me .. you can see them, but they can't see you .. you can see them, but they can't see you...
SIDEWALK ART
These are all drawings done on sidewalks...so keep in mind the surfaces are FLAT!

Last but not least, can you figure out who is the real man and where is the real bottle and glass?
SPECTACULAR ACCIDENT PHOTOS or GOOFY SHOTS
Nice paint job!
"The Hands of God"
"The Hand of God" cloud formation, I'm sure you'll enjoy. This phenomenal natural photo was taken by Sue Beatrice in southern New Jersey:
She contacted me with more information from her online gallery on how it was taken, except for resizing and color correction, this is really what she saw & photographed:
Here's another image taken moments later as the cloud was dissolving:
This photo speaks for itself .. bad idea for new food product
(Answer to WHERE is the MOUNTAIN LION in the photo at the top of the page?)
Indeed, nature's camouflage is superb. Survival is everything, they need all the help they can get.
ANSWER TO THE MONA LISA PUZZLE AT THE TOP OF THE PAGE
Amazing - what you are seeing is 3,604 cups of coffee which have been made into a giant Mona Lisa.
The 3,604 cups of coffee were each filled with different amounts of milk to create the different shades.
Click to Zany Page 2