ANIMAL ITEMS:
JEWELRY ITEMS
FOSSIL ITEMS
CLOSEOUT SALES:
ROCK ITEMS
OTHER COOL STUFF FOR SALE
HUMAN INTEREST
FOLLOW us on TWITTER for special DISCOUNTS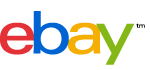 You Are On: Latest Travels Page 1
Click To Go To:
Latest Travels Page 2 Page 3 Page 4 Page 5 Page 6 Page 7 Page 8 Page 9
Travel vicariously with us ! Here's our photo album of recent travels!
Airplane travel is nature's way of making you look like your passport photo
(Al Gore)
LATEST TRAVELS TO BE POSTED:
Northern Virginia, and Washington D.C. (April 2010)
Franklin Gem Show (May 2010)
Rhode Island and Vermont, East Coast trip (June 2010)
Tucson AZ and San Antonio TX (Feb 2011)
3400 mile trip from South Carolina to Chicago to pick up two WOOLLY MAMMOTH TUSKS, down to St. Louis, southern Illinois, Tennessee, then 5 days of volunteer teaching at the Wehle Nature Center in Alabama, over to Florida to buy shark jaws, then home. Here's Glenn and Heidi with the biggest tusk, 8' 9" long, 16.5" circumference, 59.5 pounds (Sept-Oct 2011)
Bought out an estate of an old friend with a similar business in Florida, it took a 26' moving truck to bring it all home. We are sorting through thousands of items: Teak animal wall & desk display pieces, Bronze statues and desk displays, 4700 more shark jaws, pre-ban elephant ivory tusks and pieces for carving, hundreds of megalodon shark teeth, 100 pounds of small modern shark teeth and SO much more. Stay tuned! (Oct. 27-Nov. 1)
SANTA VISITED THE
CULVER'S CUSTARD STAND IN NEENAH, WISCONSIN
What a surprise! A visit from Santa Claus himself to the Culver's Custard Stand in Neenah, Wisconsin. A small girl was entranced! We caught a few photos of both of them
It turns out he is a Santa Claus indeed, Theodore Mackey (theodoremackey@att.net)
JUNE 2011
This is how Glenn spent his 65th birthday, picking up this 10 foot Alligator from Florida (more detail on Gators page 4).
Happy birthday Glenn!
FEBRUARY 2011
TUCSON, Arizona
and SAN ANTONIO, Texas
Watch for great photos of the stuff we SAW and BOUGHT while at the Biggest Gem & Fossil Show in the World this year
(This is Glenn standing next to a huge Amethyst geode Cathedral pair, this went to a collector in Alaska)
MAY 2010
CHARLESTON Convention Center, Mayday festivities

May 1

We went down to go to a Gem Source that was set up at a Rock & Fossil show at the Convention Center. To our delight, we found the entire Convention Center was alive with activities - from the Rock Show to Arts & Crafts to Ethnic Dances from around the world, to a Food Court of tents outside, to displays of Art from young students, and from professionals. What a treat!

Then we entered the Theater, where there was African Tribal dancing on the stage. The lively dancing, and colorful costumes, and the enthusiasm of the artists was very uplifting. Neither of us realized how much we needed a dose of culture, and came away from the experience with our Sense of Wonder restored.

BLESSING of the FLEET

May 1 (May day)

McLellanville, SC

Halfway back from Charleston to Myrtle Beach that same day, the town of McLellanville had a sign on Hwy 17 for the "Blessing of the Fleet" for May Day. In all the years Glenn has lived at the beach, he had never witnessed this event. So, we turned in, parked and had yet another uplifting experience, along with GREAT seafood. FROGMORE STEW (1st photo) made of corn, shrimp, potatoes, onions, smoked sausage)

Shish kebab (2nd photo), made of shrimp, sweet red peppers, squash, smoked sausage, onions

A bagpiper led the way to the pier for the Blessing, behind him is a male pastor, and a woman pastor

The pastors said a few words, then turned to the waterway awaiting the shrimping boats to begin the prayer/blessing

A view of the Marina where the shrimping boats were docked

Two of the festively flagged ships making their way to the pier, filled with crew and families and owners

Miss Henrietta shrimping boat approaching the pier

And receiving an individual blessing

The Miss Georgia

The Big Dog

The Mary Margaret

A seagull on a piling out in the waterway made for a postcard picture
APRIL 2010
WASHINGTON D.C.
Sunset at the Washington Memorial, April 2. The flags around the base of the Memorial are beautifully silhouetted against the sunset. More to come!
APRIL 2010, continued
Virtual tour

PEARL FRYAR TOPIARY GARDEN

145 Broad Acres Road, Bennettsville, South Carolina (3 acres, Public Welcome)

"There's always gonna be obstacles. The thing is, you don't let those obstacles determine where you go." Pearl Fryar

http://www.fryarstopiaries.com/

http://www.pearlfryar.com/subtemp.asp?cat=1&id=1

Also, get & watch the DVD "A Man Named Pearl", it is a great way to see this unique artist in action. The beauty of his work is that he does not put wire to shape the trees. These are shaped just by his loving hands and tree cutting tools. And his gardens are a Labor of Love, signs sprinkled throughout the gardens gently encourage positive spiritual thoughts.

Bishopville city limits sign

The tour starts at the Waffle House on the main road, which Pearl dressed up with his skills.

Then the entrance to his road is also decorated with topiaries

These are the Neighbors' houses. They have asked Pearl's advice on shaping their own yards, with great effect.
PEARL FRYAR'S HOUSE & GARDEN

He did not come out while we were there. Though we are so grateful that he allows the public to walk through his residential gardens any time of day.

The right side of Pearl Fryar's yard, a hint of what is to come

A wonderful grouping in the right front yard

Pearl's mailbox and fountain

Front of the house

Glenn entering the magical world of Pearl Fryar

Open weave bushes

Flowering tree

A work in progress

"Turtle" bushes

Donation box

Left side of house

The "bottle" tree

Shells

One of my favorite areas, the "triangle" on right side of house; perspective with Glenn next to it
North arrow tree, I believe it's a fountain beneath

Mad Hatter's Island

More wonderfully sculpted shrubs, and close ups

Tall sculpted tree

A spaceship, and a puffin. Use your imagination!

Statue in the center

Another Oasis of Serenity

Birdhouse, and footsteps to it

The bucket fountain

The "Mushroom" Garden

A longer view of one of the "Courtyards"

"A man has made at least a start on discovering the meaning of human life when he plants shade trees under which he knows full well he will never sit."

-D. Elton Trueblood

Loving turtles archway

Another statuary and graceful ironwork

Nice stair-stepping of the bush sizes, with a real curlicue tree at the back

A security light never looked so good

Front yard, nice to see Pearl's always busy with more topiary creations.

Close by the left side of the house was simply amazing

Twirling up to the sky

A living sculpture

Back of the house, an archway to their patio

Long view of the left side of the house

An elephant shrub!

A very tall arched tree

Close up of the sculpted bushes on the left side of the house
A long view of the side gardens

A roller coaster of a tree

"Hate Hurts" metal sculpture

Formal, perfect spheres

More Arrow trees
"Love, Peace & Goodwill", the words sculpted into the lawn are so large they are best seen from the air

"Faith" metal sculpture, with a John Deere sign in front

A giant Sailing Ship

Each tree looks different from every angle

A brontosaurus?

A basket looking shrub

More work in progress

Snail

In the back yard, you see one of his trailers, and a rolling ladder. Both have been used many hours by Pearl, I would guess.

A cherry picker would get up in those trees for the kind of work he does. Good choice

I can imagine an amusement park ride fashioned after this

A larger view of the back yard area

A wonderfully graceful line of trees in the back yard

Coming back up the left side of the house

Fantastical creature

Peace Sculpture

St. Francis and the birds sculpture

A mill, waterwheel fountain, birdbath

Scroll ironwork sculpture

Heading back down the driveway, we are still amazed at the precision of his work with nature

An alien cheerleader!

A teapot?

Pearl lovingly sculpted his address in his front yard, only to have the city change the numbering on the street, making his house number "145". He has left the numbers in place anyway.

A late afternoon view of the left side of the yard. We are sad to go.

Wonderful twirly cone trees near the road

A path from the front to back of the house, on the left

Arches stretching over thin air

Peekaboo!

Heidi

An ongoing sense of wonder we feel at this harmonious, peaceful place

Iron sculpture

"The best time to plant a tree was 20 years ago. The next best time is now."

Chinese Proverb

This is a constantly changing garden. Pearl and Friends of Pearl add sculptures and continue to shape the trees and shrubs. So a visit each year will be new every time. We encourage everyone to walk these gardens and feel the Peace that knows no bounds, from the hands of Pearl Fryar and God's creations.
JANUARY 2010
Tunica, Mississippi
TUNICA RIVERPARK MUSEUM & AQUARIUM, and

MISSISSIPPI RIVER MUSEUM, and Cruises

"I do not know that much about gods, but I think that the river is a strong brown god - sullen, untamed and intractable" - T. S. Eliot

http://www.tunicariverpark.com/home

A real gem of a find, this exciting architectural design & complex, right on the banks of the Mississippi River, funded by the local casino industry, is a state of the art depiction of the history & life on the Mississippi River. We were very impressed with the educational aspects of museum, and even the gift shop. And the museum docents were very friendly and helpful. We recommend this tour, if you are anywhere near northern Mississippi or the Memphis TN area. There is also an eco-trail to walk through 2 miles of wetlands forest on walkways.

Following is a virtual tour of some of the areas of the museum we appreciated the most.

Outside of the museum, where you can appreciate the unusual architecture

Treasures of the Great River Road sign in the Museum lot

Channel Catfish (albino)

Alligator gar

Red eared Slider turtle
Alligator snapping turtle

Petting the blackbear (okay so it's taxidermied, SAFE!)

Arrow Extractor replica - This tool was devised in Europe to remove metal arrows. The grooved middle blade was inserted along the embedded shaft of the arrow. The outer tongs were then opened to spread the flesh so that the arrow could be extracted without tearing the wound further. Gruesome but effective.

"City" Class Ironclads

When the Civil War began, the South built a series of forts to defend the lower Mississippi. The North responded by building ironclads to destroy these forts. The government turned to James Eads to produce seven "city" class vessels. The boats were 175 feet long. More details below:

Eads protected the boilers of the Ironclads by putting them below the waterline and shielded the paddlewheel as well. They had 2" thick iron plates laid over thick oak sides. More details below!

Here's a piece of one of the Ironclads:

West of New Orleans, moss-draped cypresses rise from the Atchafalaya Basin swamp. Photograph by Sam Abell

And a fog shrouded swamp, backlighting a crane

Dugout Canoe, Native American, made of Yellow Pine, 24' long x 18" wide; circa 1100 A.D., a discovery by Charles Greene.

Link to read more about the discovery:

A gorgeous wildlife diorama of trees, deer, birds, etc. and lighting to highlight the area, 3 stories tall.
Depth of deltas all over the country. The Mississippi delta is SO deep, you can see it goes all the way to the 1st floor (last photo).
Top, Observation Deck overlooking the Mississippi River, and the Cruise boats

King of the World!

The park & cruise ship marina below looks so unreal, and beautiful. But it is real, and well designed:

TUNICA MUSEUM
A progressive view of (1) Glenn in front of a standing black bear, (2) realization of what's behind him, and (3) horror, what do I do now (kidding)
Scary Lynx taxidermy. Hilarious, actually.

Helmeted Glenn, what a fun goof.

Another hilarious bear, this time in the gift shop

Sugar Ditch story brings national attention to Tunica. Our chef advised us to read this article carefully. In 1985, Jesse Jackson visited Tunica County's "Sugar Ditch", where residents lived in poverty, the "poorest county in the U.S." The documentary startled the nation. Many changes were made, cementing the ditch and building a 48 unit housing complex. So their greatest shame turned into a work of pride.
Downtown Tunica, we were dismayed to see the American flag below the Confederate Flag.

CAFE MARIE, downtown Tunica

What a gem of a restaurant, serving Mississippi grown catfish from local farm ponds. Historic brick building (1913), they hope to have a hotel restored on the 2nd floor.

http://www.thecafemarie.com/Home_Page.php

Beautiful lobby

Cozy cafe atmosphere

Friendly Chef Eddie MacGregor spoke with us about his ongoing plans for the restaurant and hotel

Glenn devouring his catfish lunch, it tasted more like LOBSTER

Farm catfish ponds, as seen from the airplane heading out of Mississippi, where Chef Eddie gets his great catfish. None like it.
January 2010 (continued)

MEMPHIS, Tennessee

National Ornamental Metal Museum

Never let it be said that we ferret out the ordinary. Instead of the Jazz & Rock N Roll Museums in the area, we searched out this quiet spot with a killer back view over the Mississippi River, and didn't regret a minute of our choice. No photography allowed within the museum, but okay anywhere else. It is the only institution in the U.S. devoted exclusively to the preservation and promotion of final metalwork.

There is also an "All Metal Library" containing many rare and first-edition books, some dating from the 17th century. More than 2000 volumes and 10,000 slides. Open by appointment to scholars, artists, students & architects.

SIDE & BACK YARD of Museum

Remember, everything you see is made of metal

Huge metal flower outside

Owl on a fence

Glenn is looking at a long display with a metal human skull

Dead (metal) Chicken in a cage

Oxidized copper gate of a cornfield

(real) Holly bush, just a pretty accent in the garden

Fish weathervane above the Riverbluff Pavilion

Riverbluff Pavilion

Made from salvaged iron from a historic Beale St. mid-1800's building.

Shark!

Iron pillar, gator below, with a copper head peeking from the top
Comical chicken

Beautiful heron

A working bell

Running bunny
Flying saucer

Venus flytrap

A tall pod plant

Ornamental front to the Schering-Plough Smith (Blacksmith Workshop) in back yard of the main museum. Here in the sound of metal on metal and the fever of the fiery forges, you can witness the violent origins of graceful works of art. Working metalsmiths demonstrate how it's done and answer questions.

Above - gecko lizard on the brick wall.

Also on the grounds is a private state-of-the-art conservation and restoration laboratory named Chestnuts Inc. (no photos of this). These metalsmiths were responsible for works such as restoring the gates for Elvis' Graceland, reproducing an Etruscan suit of armor (on view at the Vatican Museum in Rome), even devising a crown for a goat in Ireland.

10TH ANNIVERSARY GATES

Designed by Englishman Richard Quinnell, classic scroll pattern, studded with scores of rosettes crafted by more than 180 metalsmiths from 18 nations. My personal opinion? We spent more time photographing this gate than anything else on the property, it was so impressive. No two rosettes are alike.

"NOMMA, 1958-2008"

Cowboy hat

Dragon & donkey? in heart

Hammer & anvil

Face

Wolf head

Hand holding cup of tea, and Acorns

Devil

Flower

Flower

Globe of the earth

Cactus & snake, star

Flower

Square flower

Bear head

Rose

Hand holding saucer

Face with hands

Face, blowing with puffed cheeks

Face, blowing with puffed cheeks, sideways

Snail

Monkey face, perhaps

Hedgehog

Hammer & tongs, sorry it's not clearer

Flower

Snake on flower

Dragonfly

Butterfly

Viking ship

Octopus arm flower

Man-snail

Fedex, plane propeller

Flower with glass doorknob center

Here's the view from the Riverbluff Pavilion in the back yard of the Metal Museum, overlooking the Mississippi River. What an awesome sight.
5 barges of coal being moved on the Mississippi River, near a major bridge. Heidi is warm in her mink sweater coat (from Alaska), a perfect frame for the Polish amber lily necklace she is wearing.
NATIONAL ARMORY

Next door to the Museum was a huge, empty Armory building that commanded our attention.

BURL on Tree

Across from the Museum and Armory is a huge park. One large tree had burl formations on it that looked like animals.

A bear carrying something? With a dog head on the bottom? Use your imagination.
Definitely the side of a pig's face

BRIDGE to Memphis, Pyramid Arena

Can't explain it, we love the graceful aspects of bridges. The Pyramid was a bonus.

Beale Street

Downtown Memphis, famous worldwide. Horse-drawn carriages, the famous B.B. King Jazz Bar, and all the barbecue you can eat.

Cinderella carriage!

Structural struts, Beale St.

View of Beale St.

B B King's Blues Club

Glenn wearing yet another goofy hat, this one is a PIZZA PIE

At the vintage Schwab Mercantile store

PIG - Pork with an Attitude Restaurant

also known as "The Pig on Beale"

167 Beale St.

(Original) 1950's decor, checkerboard floor, formica tables, and vintage movie posters. And a killer sweet barbecue sauce, on a tender pork sandwich to die for.

http://pigonbeale.com/home.htm

Some of their trophies for their barbecue, voted Top Ribs in Memphis. We remember them from seeing the BBQ Pitmasters cookoff on TLC (NBBQA).

Other sights & sounds of Memphis
Gus's World Famous Fried Chicken

Though we had just eaten at the Pig on Beale, we couldn't resist this, and we weren't disappointed. Chicken fried only when you order, hot and fresh, mmmmm!

Not sure I want to know where this sign leads!
OCTOBER 2009

GEORGIA AQUARIUM, and sites of ATLANTA

Heidi's 55th birthday, no less

A visit to the Aquarium wouldn't be complete without first visiting The Varsity restaurant. First the parking lot on the roof with a view of the Flame part of the sign

then the restaurant itself

J. R. Crickets Restaurant has a cute Cricket Man atop its sign

Law offices of Peter Law has an Atlas statue of hammered aluminum, holding the sign.

Looking like a postcard, the school of Jacks swimming past the viewing area

Spotted Groupers

Cownose ray (Rhinoptera bonasus), named for its distinctive head shape, this ray glides over the ocean bottom in search of shellfish. It crushes the shells with its strong tooth plates to get at the soft meat inside. Max size: 7 feet. Near threatened

Sawfish

Weedy Seadragons (Phyllopteryx taeniolatus), one of nature's most incredible creatures found in Australian waters. My opinion! They camoflage so perfectly into the seaweed.

Spider crab, huge creatures that always draw a big crowd

Garden eels, they rarely leave their burrows. They sway with the current, and may look straight at you. How entertaining a critter is this!

I can never resist the jellyfish, they are mesmerizing, especially with the changing colors in the tank

Even a daisy pattern in one, how beautiful is that?

Garfish
Lionfish, truly living art
Sea anemone and Clownfish

Orange spotted fish (perhaps an angelfish)

Elephant nose fish

Bright orange fish is a Canary rockfish (Sebastes pinniger)

Asian small-clawed otters (Aonyx cinerea), they were so active and endlessly cuddling with each other in their appropriately Wow habitat. They loved the green fabric strips to play with

A beautiful, big sand tiger shark

Shark costumed greeter was fun!

WHALE SHARKS
The main attraction is always the immense whale sharks. First photo shows TWO. What a beautiful pattern on the backs of the whale sharks. We happened to luck out and be there at feeding time, which made for plenty of activity in the main aquarium. Last photo shows one of the food buckets.

Notice how large the whale shark's mouth opens to eat the food

Example of the food for all the fish including the sharks

A slide show explained the delivery of 4 of the whale sharks
To date, this is the heaviest animal payload that UPS has ever transported

Here is the delivery truck, and acclimation slings

On two occasions UPS transported their whale sharks from Taiwan to Atlanta

Each whale shark was transported in this specially designed UPS life support container

Great care was used i loading each 25,000 pound container onto the UPS 747

During takeoff and landing, the animals' gills could not be out of the water

Total transport time was over 30 hours covering 8000 miles

Thanks to UPS they now have four whale sharks in the Ocean Voyager Exhibit.
October 2009
WALKING with DINOSAURS - Live Animatronic event
Columbia, South Carolina
A journey is like marriage. The certain way to be WRONG is to think you CONTROL IT.
(John Steinbeck)