ANIMAL ITEMS:
JEWELRY ITEMS
FOSSIL ITEMS
CLOSEOUT SALES:
ROCK ITEMS
OTHER COOL STUFF FOR SALE
HUMAN INTEREST
FOLLOW us on TWITTER for special DISCOUNTS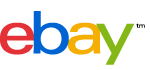 You Are On: Marbles Page 1
13 Gemstone, glass marbles & spheres- hematite, rose quartz, moss agate, and Dalmatian stone / fluorescent Vaseline glass marbles (clear & crackle); info on "Civil War marbles"
GEMSTONE MARBLES & SPHERES
IF YOU ARE LOOKING FOR REPLACEMENT MARBLES FOR THE SOLITAIRE GAME, YOU NEED "30 MM MARBLES", TYPE THAT IN THE SEARCH ENGINE TO FIND SELLERS FOR THAT SIZE.
Photos below are STOCK PHOTOS, with QUANTITIES AVAILABLE, unless individually stated otherwise.
3/4" (19 mm) MARBLES

This size does fit some marble games

CLOSE OUT, TAKE 50% OFF THESE PRICES
#L-54. Hematite, 3/4" diameter.

(10 available)

$5.50
#L-55 Pink Rose Quartz. 3/4" diameter.

(1 available)
$5.50
#L-57. Moss Agate, 3/4" diameter.

(27 available)

$5.50
#L-63. Dalmatian stone, 3/4" diameter.

(18 available)

$5.50
1" (25mm) IRIDESCENT GLASS MARBLES
CLOSE OUT, TAKE 50% OFF THIS PRICE
#L-98 1" diameter, iridescent glass marble sphere.

(3 available)

$6.00 ea
COOL

VASELINE GLASS MARBLES!!!

Vaseline glass marbles were made with traces (not harmful doses) of uranium. These cause an awesome bright neon yellow color when exposed to black light

THESE ARE NOT PART OF THE 50% OFF SALE

#L-122. JUMBO vaseline glass marbles (1" diameter) (note under regular store lighting, and under black light!

(362 available)

Note: Shipping outside the U.S., 1-2 of these 1" marbles, postage is $6.55; inquire for postage on higher quantities

$4.00 ea.


WHAT'S THE SCOOP on the
"CIVIL WAR STAR" MARBLES?
They are fakes. They are new clay marbles painted to look old, or old grayish clay marbles dug from a site, then painted over with common latex paint with a star on each one.
The history that is claimed: They were recovered from a factory that made porcelain and clay marbles between 1840-50 in Atlanta Georgia.
The original site burned in 1864 during the Fall of Atlanta at the hands of William Tecumseh Sherman.
Fragments of these marbles have been found at the Gettysburg Battlefield where they were broken during the firing of the canister rounds.
Bulldozer operator James W. Kirkland of Harriman TN found the stash of 5,000 or so 19th century marbles. He was a subcontractor for a construction company that flattened the dilapidated buildings in a 72 acre area that became Atlanta's Centennial Olympic Park (excerpt from Atlanta Journal Constitution "Window to the Past" by Bill Hendricks, dated 3/23/97).
There were no companies mass producing clay marbles during that era, only glass cane cut swirls imported by the barrel-load. The story sounded so plausible that many folks bought them. Now they are so famous, people collect them as an example of FRAUDULENT MARBLES, their notoriety has made them collectible.