ANIMAL ITEMS:
JEWELRY ITEMS
FOSSIL ITEMS
CLOSEOUT SALES:
ROCK ITEMS
OTHER COOL STUFF FOR SALE
HUMAN INTEREST
FOLLOW us on TWITTER for special DISCOUNTS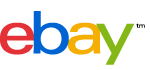 You Are On: Poop Page 4
Click To Go To:
Poop Page 1 Page 2 Page 3 Page 5
TABLE OF CONTENTS ON PAGE 1
Contents: Turtle coprolite from Washington State and Oregon
TURTLE COPROLITE
ALSO KNOWN AS POOP, EXCREMENT, SCAT
This photo is a collection of just fossilized turtle coprolite we acquired. And two of our own Collector Size specimens. WOW!
Yes, we know turtle coprolite is the most human looking excrement there is...but I assure you, there's no smell. It's petrified, just like petrified wood is wood replaced by gemstones over the millenniums. Great for the serious collector, or for a humorous gift to that special someone! Many specimens are quite affordable, some are "pristine" specimens not for the faint of heart!
Here is a photo from Jerry Case's "A Pictorial Guide to Fossils" book showing you a classic specimen, yes it is a respected fossil too:
and photos of turtle poop specimens at the Dinosaur Resource Center in Woodland Park, Colorado:
TURTLE (reptile) COPROLITE

(Eocene-Oligocene Era, 30-35 million years old - from Wilkes formation, Salmon Creek, Toledo, Lewis & Cowlitz County, SW Washington State) The original organic matter has been replaced by siderite and limonite, both iron minerals. These samples were found in material exposed by erosion caused by a creek not far from the road leading to Mount St. Helen's volcano. Besides their value as humorous curiosities, coprolites are important to scientists in their study of the diet of dinosaurs and other prehistoric life.

SOME ARE NUBBLY, SOME ARE SMOOTHIES, ALL ARE HUMOROUS!

AVERAGE 1 TO 1-1/2" LONG

$8.00 each

#PP-446

#PP-447

#PP-448

#PP-450

#PP-450-1

#PP-450-3

#PP-450-4

#PP-450-6

#PP-450-7

#PP-450-8

#PP-450-9

#PP-450-10

#PP-450-11

#PP-450-12

#PP-450-14

#PP-450-15

#PP-450-16

#PP-450-17

#PP-450-18

#PP-450-19

#PP-450-20

#PP-450-21

#PP-450-22

#PP-450-23

#PP-450-24

#PP-450-25

#PP-450-27

#PP-450-28

#PP-450-29

#PP-450-31

#PP-450-32

#PP-450-33

#PP-450-34

#PP-450-35

#PP-450-36

#PP-450-40

#PP-450-42

#PP-450-41

#PP-450-43

#PP-450-44

#PP-450-45

#PP-450-46

#PP-450-47

#PP-450-48

#PP-450-49

#PP-450-50

#PP-450-52

#PP-450-53

#PP-450-54

#PP-450-55

#PP-450-56

#PP-450-57

#PP-450-58

#PP-450-59

#PP-450-61

#PP-450-62

#PP-450-65

#PP-450-66

#PP-450-67

#PP-450-68

#PP-450-69

#PP-450-71

#PP-450-72

#PP-450-73

#PP-450-74

#PP-450-75

#PP-450-76

#PP-450-77

#PP-450-79

#PP-450-80

#PP-450-82

#PP-450-83

#PP-450-84

#PP-450-87

#PP-450-88

#PP-450-89

#PP-450-91

#PP-450-92

#PP-450-93

#PP-450-94

#PP-453

#PP-454

#PP-458

#PP-459

#PP-460

Average 1-5/8 to 1-3/4" long $10 ea.

#PP462

#PP462-2

#PP462-9

#PP462-10

#PP462-11

#PP462-12

#PP462-13

#PP462-14

#PP462-15

#PP462-17

#PP462-18

#PP462-19

#PP462-21

#PP462-22

#PP462-23

#PP462-24

#PP462-25

#PP462-26

#PP462-28

#PP462-29

#PP462-30

#PP462-31

#PP462-32

#PP462-33

#PP462-35

#PP462-36

#PP462-37

#PP462-38

#PP462-39

#PP462-40

#PP462-41

#PP462-43

#PP462-44



#PP462-53
Average 1-7/8" to 2-1/4" long $14 ea.

#PP463-1

#PP463-2

#PP463-8

#PP463-9

#PP463-10

#PP463-13

#PP463-15



#PP463-18

#PP463-19

#PP463-20

#PP463-22

#PP463-23

#PP463-25



#PP463-27


#PP463-34


#PP463-35


#PP463-39


#PP463-40


#PP463-46


#PP463-49
Average 2-3/8 to 3" long $16 ea.

#PP464-1

#PP464-5

#PP464-13

#PP464-20

#PP464-28

#PP464-30



#PP464-31

#PP464-39



#PP464-40


#PP464-41


#PP464-42


#PP464-43


#PP464-44


#PP464-48


#PP464-55


#PP464-59
LARGE, SPECIAL SPECIMENS, PRICED AS MARKED

#PP466-1

3 x 2-1/2"; 8.5 oz $25

#PP466-4

2-1/2 x 2-1/4"; 6.8 oz $25

#PP466-6

3-1/4 x3"; 13.9 oz $25

#PP466-9

3 x 2-1/2"; 9.6 oz $25

#PP466-11

5 x 1-1/2"; 6.8 oz $30

#PP466-12

4-3/8 x 2-1/2"; tip nicked; 13 oz $30

#PP466-14

4 x 3-1/8"; 15.5 oz $40

#PP466-20

4-1/8 x 2"; 7.4 oz $25

#PP466-22

4-1/8 x 2-5/8"; 13.9 oz $35

#PP466-23

4-1/8 x 3-1/8"; 1 lb 6.2 oz $35

#PP466-28

4-3/8 x 3-3/4"; 1 lb 7.4 oz

$40

#PP466-41

5-1/4 x 3"; 1 lb 3 oz.

$50

#PP466-52

3-1/2 x 3"; 1 lb 2.3 oz.

$30



#PP466-54

4-5/8" long; 1 lb 3 oz. $45


#PP466-56



3" long x 2-3/8" wide; 10 oz. boxed




$20



#PP466-58



3" long x 2-1/2" wide; 10 oz. boxed




$22



#PP466-59



3-1/4" long x 2" wide; 10 oz. boxed




$18



#PP466-61



2-3/4" long x 2-1/4" wide x 2" tall; 10 oz. boxed




$20



#PP466-62

3-1/4" long x 2" wide

; 10 oz. boxed


$22


#PP466-64



2-5/8" long x 2-1/4" wide; 10 oz. boxed




$20
TURTLE COPROLITE

From the John Day Formation, Eocene Era (50 million years old)

Central OREGON

Average 1 to 1-7/8" long

$9 each

#PP470-1

#PP470-3

#PP470-4

#PP470-5

#PP470-8

#PP470-9

#PP470-10

#PP470-11

#PP470-13

#PP470-16

#PP470-17

#PP470-18

#PP470-19

#PP470-23

#PP470-24

#PP470-29

#PP470-35

Average 2" to 2-1/4" long $11

#PP471-1

#PP471-4

#PP471-5

#PP471-6

Average 2-3/8" to 2-7/8" long $18

#PP472-2

#PP472-3

#PP472-4

#PP472-6

#PP472-8

#PP472-12

#PP472-14

Average 2-7/8 to 3-1/4" long, large diameter $22

#PP473-1

2-7/8" long

#PP473-2

2-1/2" long

#PP473-4

3" long

#PP473-7

2-3/8" long

#PP473-8

2-7/8" long

#PP473-9

3-1/8" long

COLLECTOR SIZE, 3-5/8 to 4-1/2" long

Priced as marked

#PP474-1

3-1/8" long; $26

#PP474-2

3-1/2" long; $34

#PP474-4

3-1/2" long; $32

#PP474-5

3-3/4" long; $34

#PP474-6

3-5/8" long; $32

#PP474-8

4-1/2" long $38
Click To Go To:
Poop Page 1 Page 2 Page 3 Page 5
TABLE OF CONTENTS ON PAGE 1