ANIMAL ITEMS:
JEWELRY ITEMS
FOSSIL ITEMS
CLOSEOUT SALES:
ROCK ITEMS
OTHER COOL STUFF FOR SALE
HUMAN INTEREST
FOLLOW us on TWITTER for special DISCOUNTS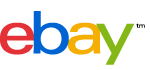 You are on Gators Page 8
Click to Gators Page 1 Page 2 Page 3 Page 4 Page 5 Page 6 Page 7
Table of Contents on Gators page 1
Contents: Virtual Tour of Alligator Adventures
VIRTUAL TOUR of
ALLIGATOR ADVENTURE
North Myrtle Beach, South Carolina
(Adjacent to Barefoot Landing)
APRIL 11, 2008
We were pleasantly surprised at the number of alligator & crocodile species represented here, truly an educational walk, self-guided. Also many other animals including snakes, frogs, bears, birds, wild cats. Glenn's first photo was of Heidi
MUSEUM
A small museum just inside the gate offered some fascinating specimens to view - here is the cast of a huge PURUSSAURUS PRASILIENSIS, what may be the largest crocodile that ever lived, 36-40 feet long or more, this skull is a foot longer than the T-Rex
A gator skeleton
A huge boa constrictor or python snake skin
UTAN
King of the Crocs
Born in 1964 near Bangkok, Thailand, and brought to Alligator Adventure in 2002.
Utan is the LARGEST crocodile ever to be exhibited in the United States. Twenty feet long, weighing more than a ton.
He is a hybrid of a Siamese and Salt-water crocodile.
Neither one of us expected to be able to sit SO close to this prehistoric behemoth, as long as we wanted, and to feel so privileged to see such a magnificent creature. It felt like we had stepped back millions of years, to view this veritable dinosaur literally a few inches away through the sturdy fence.
He moved little during our visit, but we were told it was close to the time he goes back in the water for the evening. There is a plexiglass viewing area to see him underwater as well. The staff were unobtrusive but available for questions, the perfect environment to learn and enjoy at our own pace.
Here is a link to more information about Utan:
http://www.alligatoradventure.com/crocs.html
American Alligators
The main area is all American alligators, as far as the eye can see. There are numerous ponds to view, starting with the young in their own area,
to the adults in bigger ponds
GATOR FEEDING TIME!
At various stations along the river, feeders would drop chickens to the waiting mouths of the American alligators. Fascinating to see these huge creatures launch themselves so far in the air to get one
Albino Alligators
Amazing creatures. Read the story of "Casper", Ghost of the Swamp
Note the difference with no flash, and flash. The texture of the skin in the first photo is awesome, but the coloring & details are equally impressive in the 2nd photo with the flash
Chinese Alligators
Yacare Caiman
South America
Siamese Crocodile
(crocodylus siamensis),
the rarest crocodile in the wild
False Gharial
Southeast Asia
(Heidi's favorite)
Dwarf Crocodile
Western & Central Africa
Nile Crocodile
Africa, grows to 20 feet
American Crocodile
(South Florida, Northern South America), Glenn's favorite, though this croc was camera shy
SMOOTHFRONT CAIMAN
Amazon Basin
MUGGER CROCODILE
(Indian subcontinent, Sri Lanka)
MORELET'S CROCODILE
(Southern Mexico, Belize, Guatamala)
A fun bronze alligator with children riding it
Serval, an African wild cat, and a Caracal
BIRDS
Kookaburra birds in their own cage, if you laugh, they will start their hilarious laughing sound that makes you laugh, that makes them laugh...you get the picture
Chestnut Mandibled Toucan from South America, and
the Silvery Cheeked Hornbill from East Central and South Africa
Double Wattled Cassowary (Northern Australia & New Guinea)
Sarus Crane, Northern Australia. I could not get a photo of the bird with its head up, only tucked into its wing
Macaw Parrot
A Golden Duck, I did not get the specific name. A beautiful duck, nonetheless
FROGS
Beautiful green & black frogs, I do not know the species
SPUR THIGH TORTOISES
Note how the bottom shell extends so far under their necks it is difficult for them to reach the fruit on the ground to eat
One small tortoise was pushed on its back by other turtles, an attendant turned it over soon
A whimsical bronze of children and a huge tortoise within the park
MATA MATA TURTLE
(chelus fimbriatus) a strangely shaped turtle that is a perfect camouflage for catching fish. The third photo is its head
Click to Gators Page 1 Page 2 Page 3 Page 4 Page 5 Page 6 Page 7