ANIMAL ITEMS:
JEWELRY ITEMS
FOSSIL ITEMS
CLOSEOUT SALES:
ROCK ITEMS
OTHER COOL STUFF FOR SALE
HUMAN INTEREST
FOLLOW us on TWITTER for special DISCOUNTS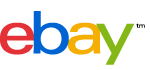 You Are On: Sharks Page 8
Click To Go To:
Sharks Page 1 Page 2 Page 3 Page 4 Page 5 Page 6 Page 7 Page 9 Page 10 Page 11 Page 12 Page 13 Page 14 Page 15 Page 16
(TABLE OF CONTENTS ON PAGE 1)
Contents: Port Jackson Shark Egg Casing and skin, 2 Species of Shark tooth earrings: Modern Mako; Shark skin, Shark embryo in bottle, Six species of shark tooth rings: Mako, Bull, Dusky, Hemipristis, Tiger, Megalodon; Shark tooth in bottle, shark vertebrae, Zoo book
PORT JACKSON SHARK Egg Casings from Australia

This is a genuine egg casing from the Port Jackson Shark Heterodontus portusjacksoni heteros (means Different Tooth in Greek, referring to the pointed front teeth & blunt rear teeth). This egg casing was cultivated from the coast of Australia by a teacher with whom we exchanged fossils. This shark usually live in rocky environments on, or near, the bottom. Sometimes they are found in muddy and sandy areas, or where seagrass occurs. Their diet usually consists of sea urchins, molluscs, crustaceans and fish. The egg case is a tough, dark brown spiral about 7 cm to 8 cm wide and 15 cm long. It is common to see them washed up on beaches. The egg case is soft when laid by the female; she carries the egg cases in her mouth and wedges it into a rock crevice where it hardens, and from which one young shark emerges after ten to twelve months.
(no shark egg or shark inside)
#S-800-1 $45
#S-800-2 (rare color) $45
PORT JACKSON SHARK SKIN
#S-801 Four pieces of shark skin, 3-1/2 to 4" long. (hard to the touch)
Set of 4 $35 sold
MODERN MAKO SHARK TOOTH EARRINGS
Small modern mako shark teeth (5/8") gold wired, on gold (unless stated otherwise) filled hypoallergenic French wires.
$18 per pair
#S-815-I
WHAT IS THIS? A skin with a hole in the middle - what kind of critter would this be? Actually, if you fold this in half at the hole, you will see this is an entire shark skin. The hole is where the jaw went. Sample jaw shown here:
Here is Glenn cutting the skin down:
This is a rare acquisition of a complete SHARK SKIN including the denticles (the skin of shark is like tiny teeth that feel like sandpaper which is often buffed off in the tanning process, this skin is left natural). Pieces of shark skin such as this were often used before sand paper was invented. These come from the legal shark fishing industry, and are usually made into wallets, etc. The meat is sold to restaurants and all other parts of the shark are used.
#S-820-4
1-3/4" long x 1/4" wide
$5 SOLD
SHARK TOOTH RINGS!!!

Stock photos, quantities available.

SHARK TEETH ON COPPER WIRE, somewhat adjustable for size
#S-850. Fresh mako shark tooth ring, copper wire

(8 available)

$6.00
#S-851. Fossil bull shark ring, copper wire

(1 available)

$6.00
#S-852. Fossil dusky shark tooth ring, copper wire

(51 available)

$6.00
#S-853. Fossil hemipristis shark tooth ring, copper wire

(1 available)

$6.00
#S-854. Fossil tiger shark tooth ring, copper wire

(8 available)

$6.00
#S-855 Extinct tiger shark tooth ring, copper wire

(1 available)

$6.00
#S-856 Fossil mako shark tooth ring, copper wire
$6.00

SOLD
SHARK EMBRYO in a JAR
#S-875. REAL Shark-in-a-Bottle (Squalus acanthia), spiny dogshark / dogfish

Jar is 8" high, holds a real dog shark embryo. Pregnant sharks, when frightened, will spontaneously abort their unborn babies. Divers find these in nets, and collect them for cancer research. Overstock is sold for educational purposes, such as our store, or they are used for dissection in Biology classes.

Stock photo, quantities available.

$39

includes priority insured shipping in U.S., shipping to Canada please add $17, anywhere else in the world, please add $22

QUANTITIES AVAILABLE

#S875-A Large BULL SHARK EMBRYO BABY in a BOTTLE (jar is 13" tall x 4 1/4" wide).
DISPLAY ONLY, this is ours
#S-875-B Large HAMMERHEAD SHARK EMBRYO BABY in a BOTTLE (same size as the bull shark),
DISPLAY ONLY, this is ours
SHARK TOOTH in a BOTTLE
#S-876. Fossil shark tooth in a bottle - how did they do that? Bottle is 2 1/4" long.

Stock photo, quantities available.

$6.99
REAL SHARK VERTEBRAE (BACK BONE)

Average size 1" diameter x 3/4" tall

$4.00 each

#S-877-G

#S-877-J

#S-877-M

#S-877-Q
SHARK ZOO BOOK
#S-880. Zoo book on Sharks! 20 pages of photos, facts and fun!

Stock photo, quantities available.

$6.00
Click To Go To:
Sharks Page 1 Page 2 Page 3 Page 4 Page 5 Page 6 Page 7 Page 9 Page 10 Page 11 Page 12 Page 13 Page 14 Page 15 Page 16
(TABLE OF CONTENTS ON PAGE 1)